Fair shows reading is page-turning success story
Share - WeChat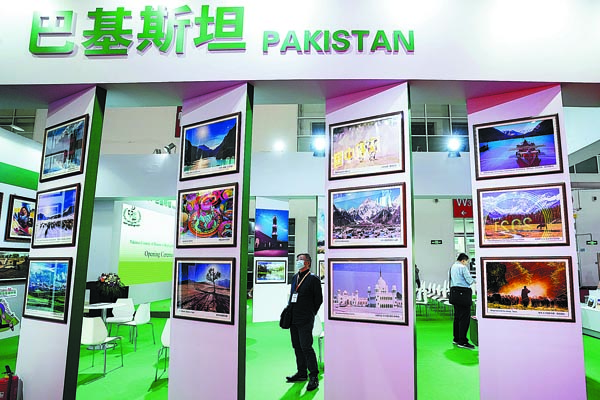 In a simple yet elegant bookstore, novelist Liu Zhenyun hosted a livestream, leading readers in touring world literature, a sideline session of the Beijing International Book Fair.
The 28th BIBF kicked off recently at the China International Exhibition Center in Beijing's Shunyi district. Hosting more than 2,200 exhibitors from 105 countries and regions and displaying some 300,000 books, it is the first major international book fair being held online and offline amid the COVID-19 pandemic.
People are increasingly embracing reading in China. Per capita, or per person, reading volume for paper books was 4.70 and 3.29 for digital books in 2020, with both figures higher than those in 2019, according to a national survey released in April by the Chinese Academy of Press and Publication.
A separate report conducted by consulting firm iResearch in cooperation with Chinese e-commerce giant JD says a significant proportion of people devoted more time to reading in 2020, as restrictions from COVID-19 caused people to spend more time at home. According to the report, more than 46 percent read more paper books, 59.6 percent read more digital books and 58.8 percent listened to more audiobooks.
Last September when Sinan Mansions reopened after more than 200 days of interruption due to the pandemic, hundreds of bookworms lined up at the door of the century-old redeveloped residential complex in Huangpu district, Shanghai, an area known to host literary greats.
Most Popular