A writer with tale to tell pens new book
Share - WeChat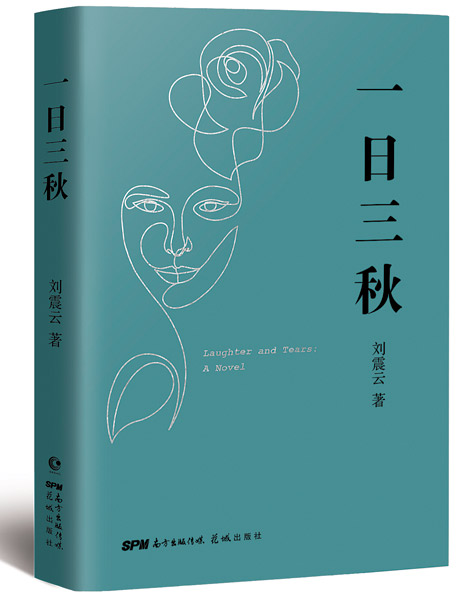 There are many ways to define fame. But one of them, surely, is to see your name in lights above bustling New York streets. A Chinese writer saw just an illumination in July when his name appeared on the big screen in Times Square. For Liu Zhenyun, it was a spectacular and well-merited promotion of his latest book, Laughter and Tears: A Novel.
Liu, one of the best-selling authors of novels in contemporary China, has penned a number of popular works, including Someone to Talk To, Remembering 1942, and I Did Not Kill My Husband. His works have been translated into more than 28 languages, and Someone to Talk To was awarded the 2011 Mao Dun Literature Prize.
Corriere della Sera, the Italian newspaper, dubbed Liu "the Kafka of Beijing". In 2018, Liu was awarded France's Knight of the Order of Arts and Letters.
"Laughter and Tears: A Novel can be worthily called another 'high peak' after Someone to Talk To," Zhang Xudong, a professor of comparative literature and East Asian studies at New York University, says. The novel is based on the folklore of a legendary figure Hua Erniang, and describes the paintings of the narrator's uncle, telling of the humor and life of people in Yanjin, Henan province, Liu's hometown.
The author chooses three main protagonists, two actors and an actress, in the local Yuju Opera The Legend of the White Snake. Chen Changjie, Li Yansheng and Ying Tao tell stories about their families and the younger generation.
Most Popular