DAB's elected EC members vow to unite HK
Share - WeChat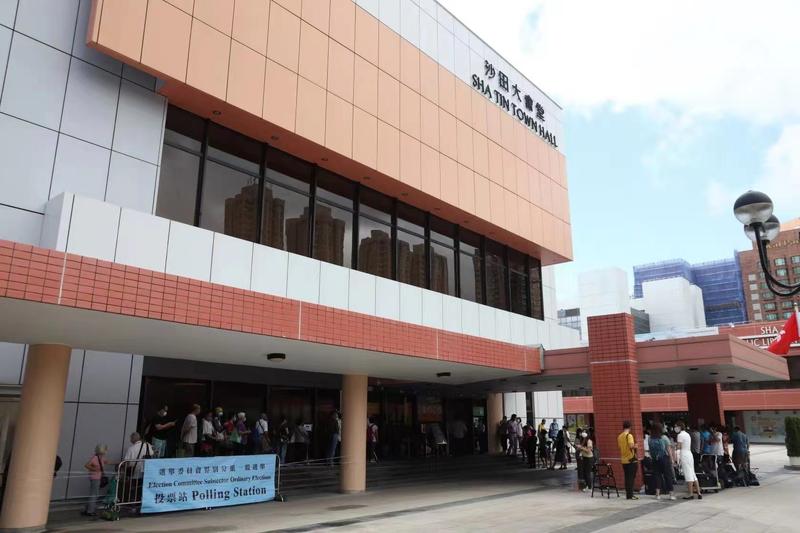 Newly elected Election Committee members from Hong Kong's biggest political party on Monday pledged to unite the community as the party launched a series of public campaigns on the same day to canvass support and lobby policies to solve housing problems, wealth gaps and provide more opportunities for youth, as well as better integration with the nation.
Their remarks came after the 2021 Election Committee Subsector Ordinary Elections in Hong Kong, the first polls under the city's new electoral system, which was held on Sunday. Over 150 members of the Democratic Alliance for the Betterment and Progress of Hong Kong won or retained a seat on the committee, according to the party's statement.
The Election Committee, expanded from 1,200 members to 1,500, is tasked with nominating candidates for chief executive and the 90-member Legislative Council, and electing the chief executive and 40 lawmakers.
In the statement, the party's spokesperson said the elected members will make good use of the committee's platform to bring together various sectors to assist the SAR government in improving governance, promoting reforms in its bid to solve deep-seated issues facing the city.
This is also to help the city in ensuring long-term stability and prosperity and the sustainable implementation of "one country, two systems", the spokesperson said.
The elected members pledged to discharge their duty dutifully. The composition of the new Election Committee fully embodies the principle of "patriots administering Hong Kong" and is broadly representative, which will help promote the realization of good governance in Hong Kong.
The DAB believes that the committee will be able to properly fulfill its responsibilities of nominating and electing patriotic talents, and will effectively help enhance governance efficiency, the announcement said.