Chinese premier stresses achieving harmony between humanity and nature
Share - WeChat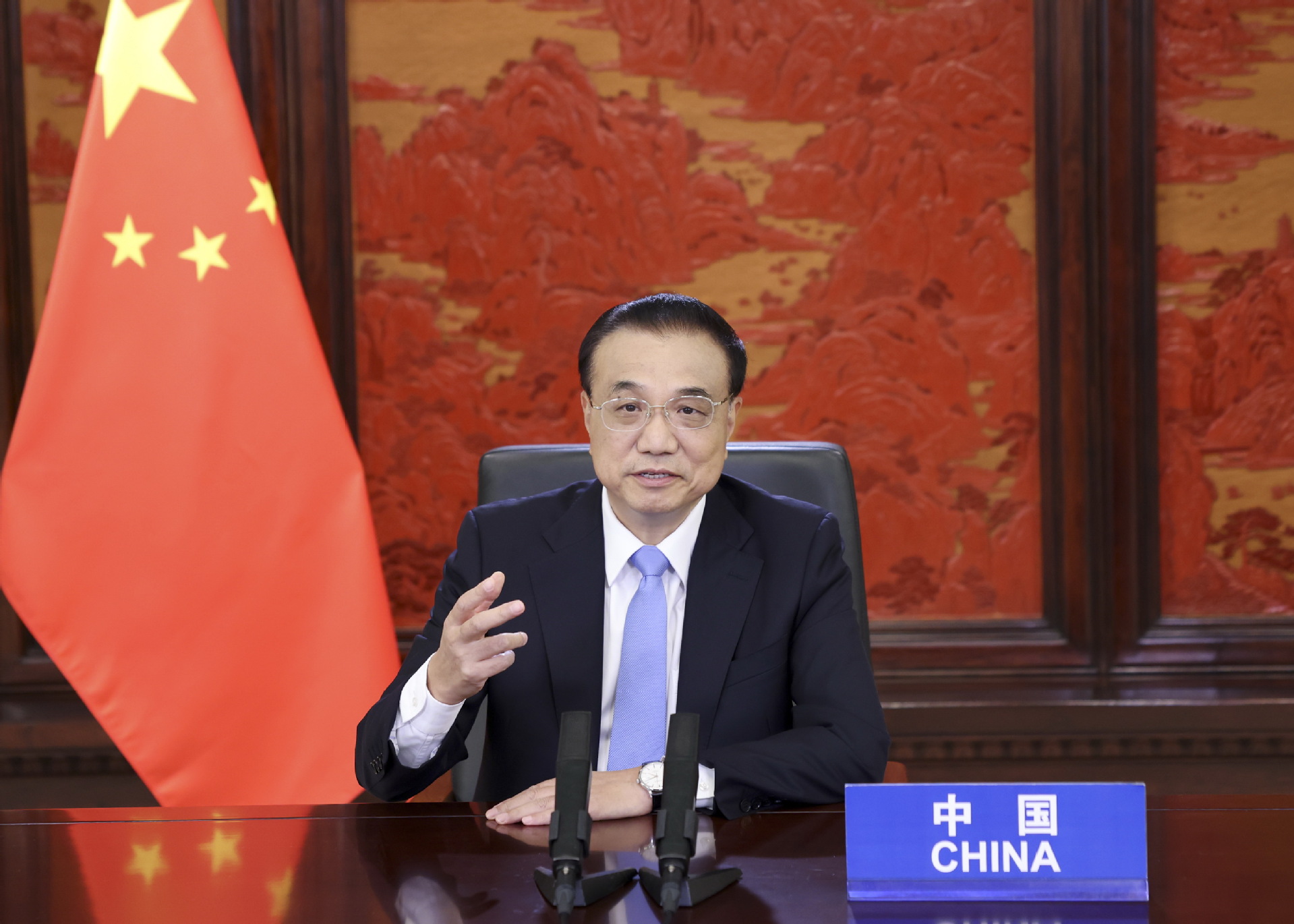 BEIJING -- Chinese Premier Li Keqiang on Friday called on the international community to promote the construction of a beautiful world in which humanity and nature live together in harmony.
Li made the remarks at the opening ceremony of the seventh World Conservation Congress (WCC) via video link.
Li said in recent years, the Chinese government has attached great importance to environmental protection and sustainable development. As a large country with a population of 1.4 billion, China respects nature, conforms to nature, protects nature, and upholds the concept of ecological civilization in the process of realizing socialist modernization, the premier said.
Faced with unprecedented challenges in the field of global natural environmental governance, the international community needs to promote the construction of a beautiful world in which humanity and nature live in harmony, he said.
Li said it is necessary to comprehensively consider various elements of natural ecology, strengthen the protection of oceans, forests, grasslands and wetlands, and enhance the restoration of endangered wildlife protection areas and ecological corridors.
He stressed it is also necessary to promote economic recovery after the pandemic and pursue a green and low-carbon development path. "We must adopt nature-based solutions to develop green finance, research and promote green technologies, develop a circular economy, and promote industrial transformation and upgrading," he said.
In order to address climate change, Li pledged to uphold multilateralism and the principle of common but differentiated responsibilities.
On further improving global ecological environmental governance, Li called on the world to adhere to the principle of extensive consultation, joint contribution and shared benefits, and strive to promote the construction of a fair, reasonable, and win-win global environmental governance system.
He noted that China has pursued a green transformation in the process of promoting economic and social development. China's forested area and forest stock volume have continued to grow for 30 consecutive years, and the types of terrestrial ecosystems and major wild animal populations have been effectively protected.
China actively implements the Paris Agreement on climate change, and the national carbon market, the world's largest in terms of the amount of greenhouse gas emissions covered, was launched recently, he said, adding that China stands ready to work with all parties to build a clean and beautiful world.
The seventh WCC was jointly hosted by the International Union for Conservation of Nature and France. French President Emmanuel Macron and representatives of political and business circles from many countries attended the meeting.