Another door opens for green funding
Share - WeChat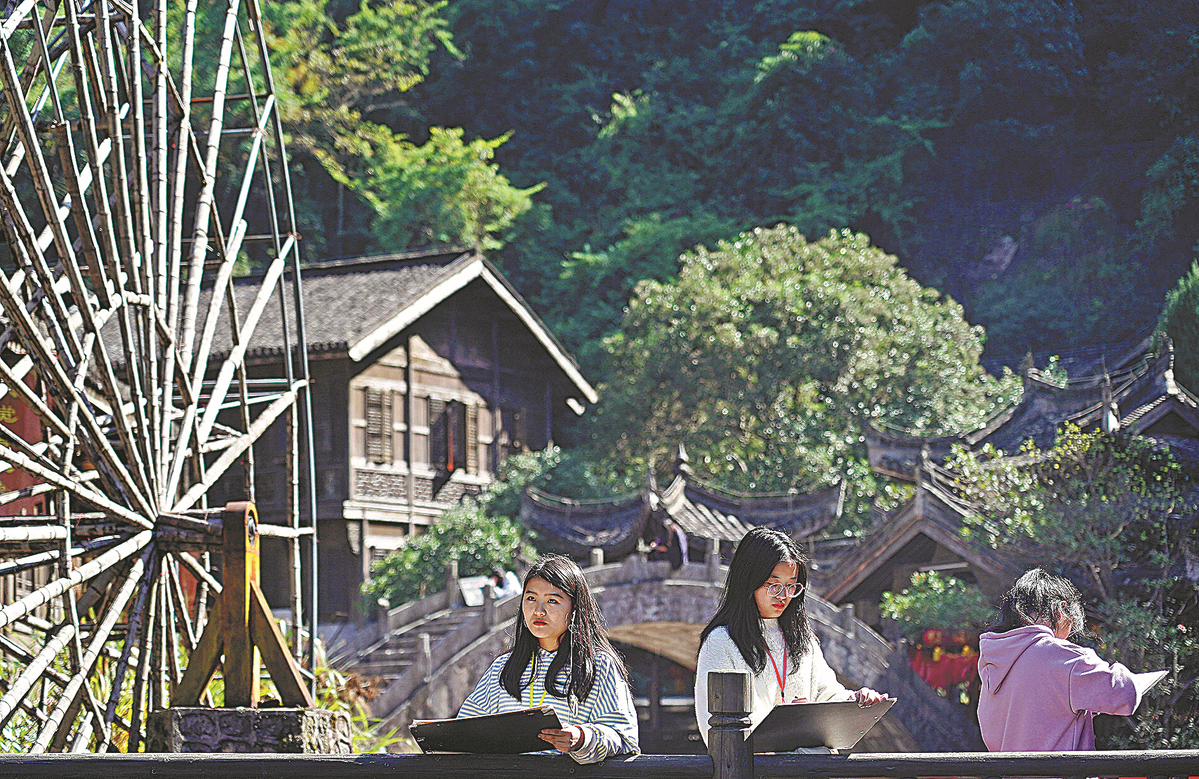 Loan granted
Lin Tao, 40, who runs a decorating business in Zixi, longed for years to open a rural resort, but had failed to realize his ambition due to a lack of funds. Close to his home, tourism is thriving in the Dajue Mountain scenic area.
Lin was granted a loan of 5 million yuan after mortgaging the management rights to about 200 hectares of forest to the program for about 20 years.
He used the loan to transform three abandoned rural houses he rented into a rural resort. With 12 rooms and 18 beds, the resort opened on July 1. "Business is good," Lin said.
Rooms are fully booked at the resort during weekends and it has an occupancy rate at least 60 percent on work days, he said, adding that a room with two beds costs 800 yuan a night.
Lin said the tourism boom has created so many job opportunities that he has found it extremely difficult to hire workers. The average monthly salary for waiters at local resorts has reached 4,000 yuan.
According to the Jiangxi Bureau of Statistics, per capita disposable income in the province was 28,017 yuan last year.