Another door opens for green funding
Share - WeChat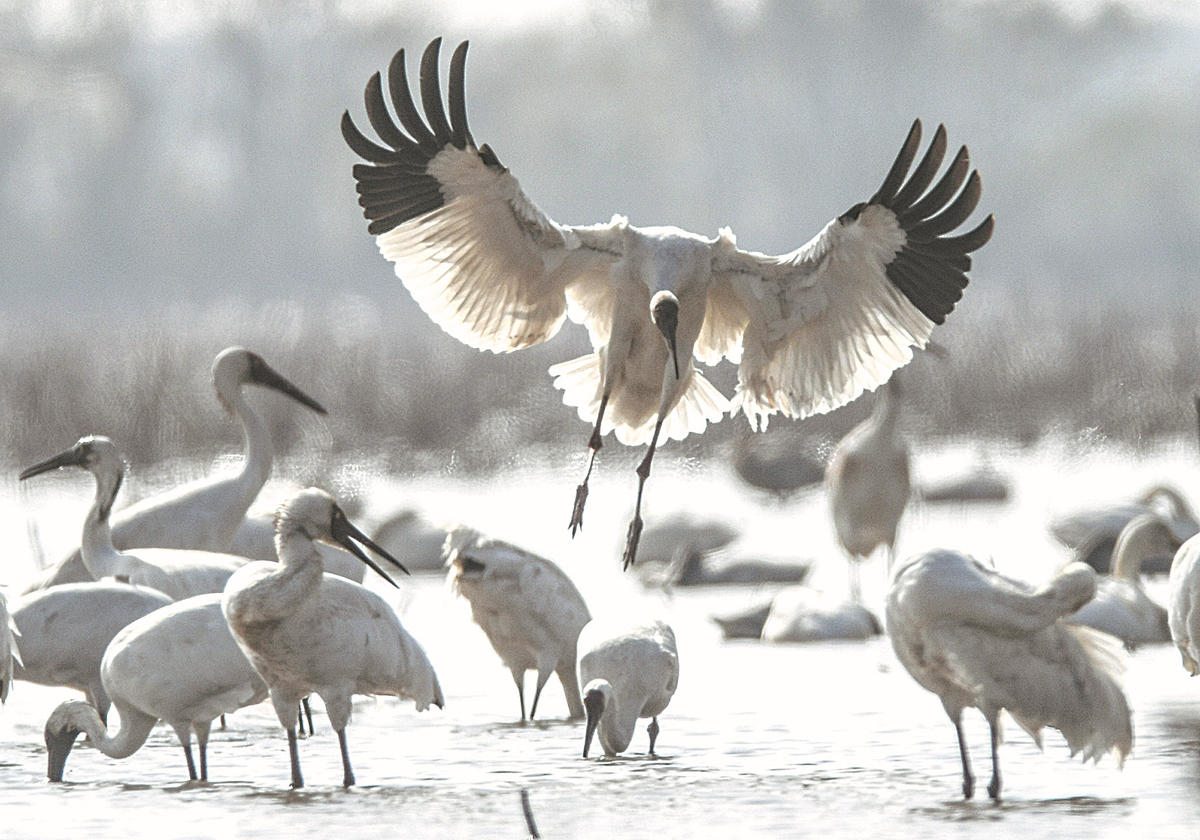 Bank program expected to benefit many rural residents
After Wang Suqin's parents moved out of their traditional village home in a mountainous area of Zhejiang province more than a decade ago, vegetation soon quickly covered the courtyard of the property.
"Weeds and bamboo grew so fast they almost reached into the rooms," Wang said, adding that the family has abandoned the house, as it may collapse at some stage.
The 47-year-old did not expect to get 118,000 yuan ($18,200) late last year for transferring the right of use to the property, which is located in Shenxiwu village, Anji county.
However, she received this amount after the local government launched the Liangshan Bank program in July last year as part of efforts to realize the value of the livable environment residents have helped conserve, but which has brought them few economic benefits.
The name "Liangshan Bank", which translates as "the bank of two mountains", is in line with President Xi Jinping's concept that "lucid waters and lush mountains are invaluable assets", which he put forward during a visit to Anji in 2005 when he was Party secretary of Zhejiang.
Apart from being a traditional lender, Liangshan Bank acts as a platform to integrate green resources and transform them into assets with development value.
Babbling brooks, greenery stretching to the horizon, and fresh air make Wang's native area an attractive place for residents and have given her many fond memories.
It was a tough decision for Wang's parents to move away. They are not in good health and there are few hospitals in the area. Moreover, for many years, they gained little economic benefit from such a pleasant environment.
The couple used to sell bamboo, but as prices for the crop fell, they struggled to make a living from their plantation, which covered about 7 hectares, Wang said.
Following the launch of the Liangshan Bank program, Wang is looking to tap more economic opportunities.
She said a company has agreed to rent her parents' house from the bank along with property owned by their neighbors in order to develop a luxury rural resort, on the condition that no damage is caused to the environment.
As tourists visit the area, the company will also likely rent her parents' bamboo plantation to cater to them, Wang added.
Many other residents in Anji are expected to benefit from the Liangshan Bank program. According to the county government, the program has integrated nearly 6,700 hectares of forest, more than 200 vacant homes, and bodies of water with a combined surface area of 1 square kilometer.
The bank said it has developed 19 projects, many of them related to ecotourism, helping to raise 11 million yuan for rural collective businesses and creating 1,430 job opportunities.