Another door opens for green funding
Share - WeChat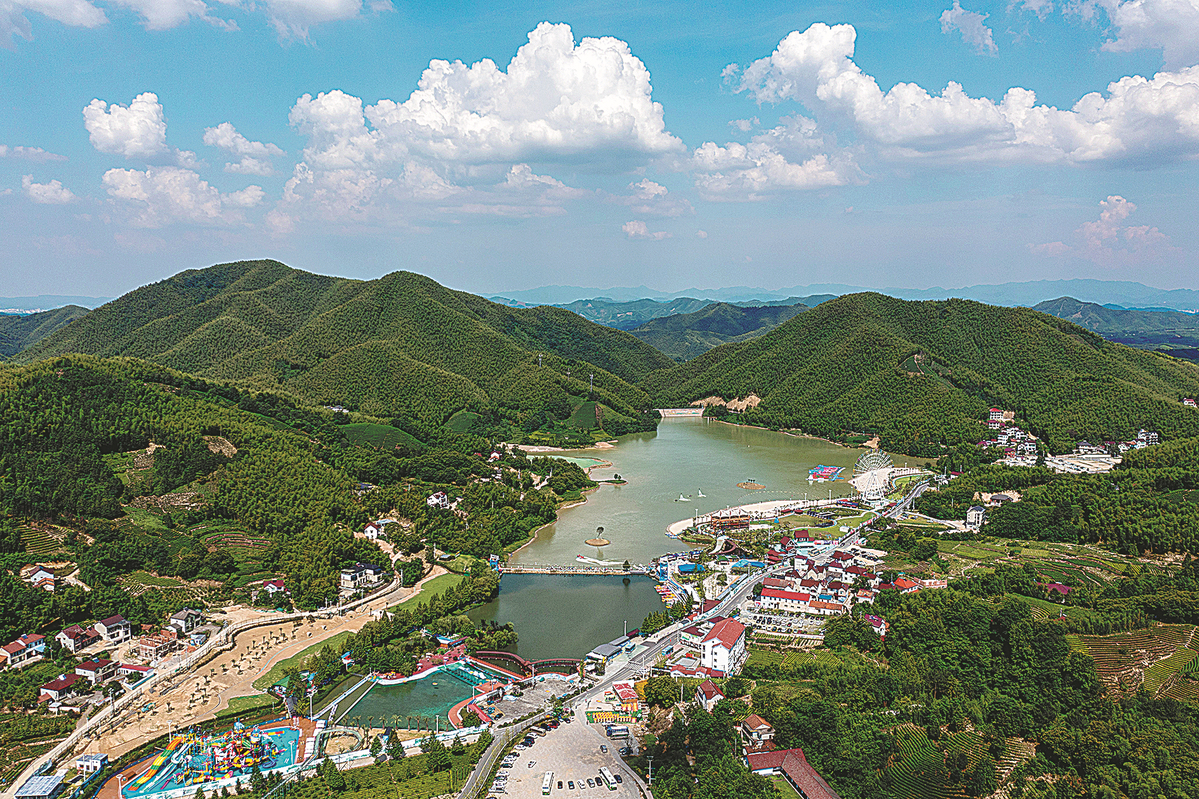 National campaign
Anji has spearheaded a national campaign aimed at realizing ecological product value-defined by the central authorities as safeguarding the security and regulatory function of the ecosystem and natural factors such as a good living environment that includes fresh air, clean water and a pleasant climate.
Absorbing carbon dioxide, producing oxygen, cleaning the air, biodiversity conservation, desertification control and wind prevention are among the key regulatory functions listed in a 2010 notice from the State Council relating to the national functional zoning plan.
In late April, the General Office of the Communist Party of China Central Committee and the General Office of the State Council jointly published a guideline, pledging to establish a basic policy framework to realize the value of ecological products by 2025.
Central authorities currently use transfer payments as part of the government's policy to redistribute money for needy regions to reward key areas for ecological conservation.
According to the Ministry of Finance, the central government plans to allocate 88.2 billion yuan in transfer payments to such areas this year, a year-on-year rise of 11 percent.
Many other areas took the initiative to establish Liangshan Bank programs before the guideline was unveiled. For example, Zixi county in Jiangxi province set up such a program in August last year.
Liangshan Bank came to the rescue of Jin Zhufu, who processes bamboo products in Zixi, and who had debts of 1 million yuan for more than five years.
For over two decades, Jin failed to benefit to any extent from his 227 hectares of redwood trees. However, he told Xinhua News Agency that by mortgaging the management and ownership rights for just 33 hectares of the trees to the local Liangshan Bank program for 15 years, he obtained a loan of 850,000 yuan.
Instead of simply holding onto the plot of land, the bank, in cooperation with the local forestry rights asset operation platform, leased it to an ecotourism company to develop projects, on condition the environment was protected.