Children's edition of Tianjin folk stories published
Share - WeChat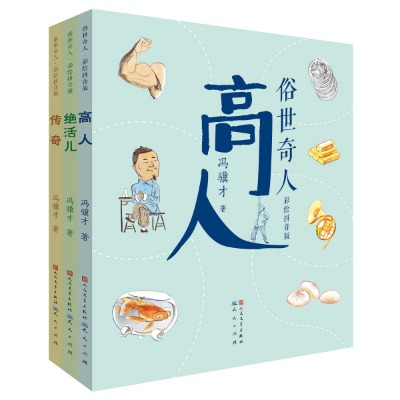 Daylight Publishing House, a children's book publisher under China Publishing Group, recently launched a children's edition of Feng Jicai's Sushi Qiren (Folk Anecdotes).
In the short story collection Sushi Qiren, Feng, employing half classical Chinese and half vernacular language, wrote the short stories based on anecdotes about people living in Tianjin from the end of the Qing Dynasty (1644-1911) to the 1920s in the style of classical legends.
The story collection won the Lu Xun Literary Award in 2017. The children's edition comprises 18 short stories contained in three volumes.
To assist low-grade primary school students to read the stories, pinyin has been added above the words. In these humorous stories, readers can get a glimpse of the landscape and local traditions and customs in Tianjin more than 100 years ago and a taste of the authentic traditional Chinese culture. Besides, the new edition also contains over 60 illustrations.