Written into existence
Share - WeChat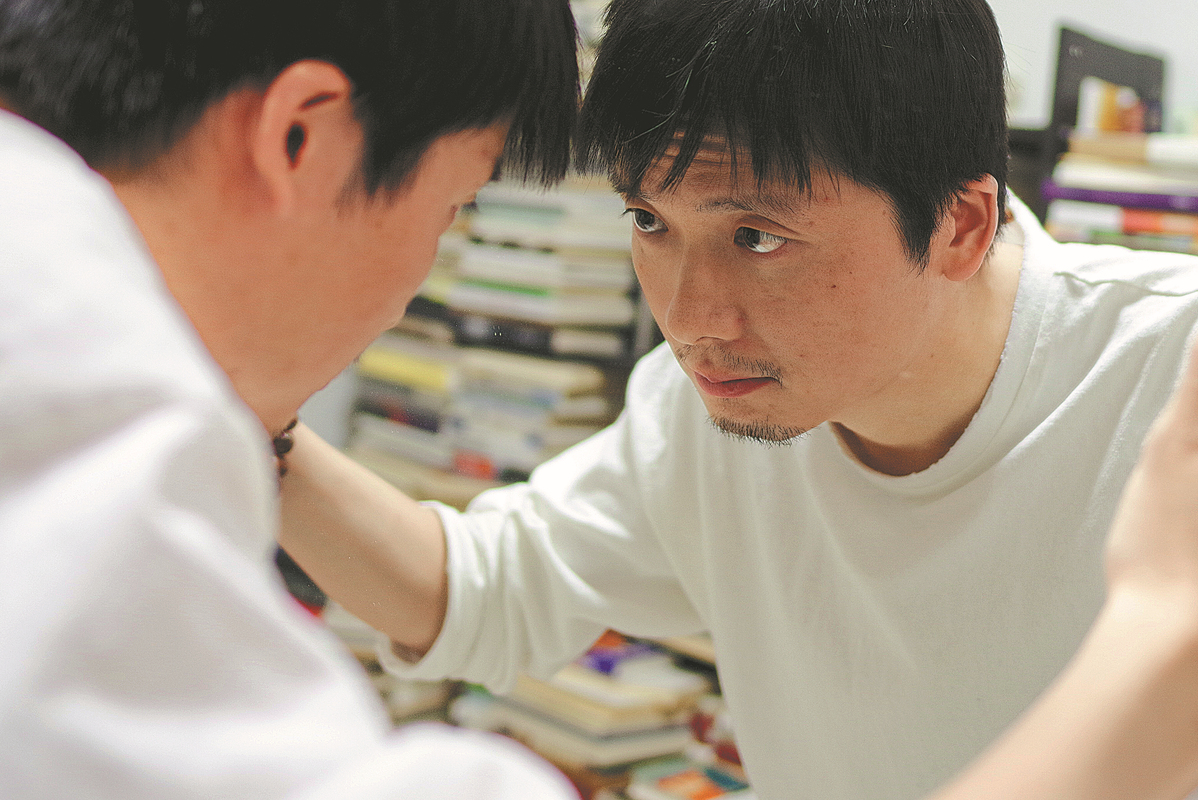 When Sun Yisheng was a high school student, he had a deep fear that he actually did not exist.
Studying at the best high school of Caoxian county, Heze city in Shandong province, Sun worked very hard, but was a poor introverted student for whom nobody cared.
"I felt like nobody knew I was studying there. I didn't know what I was doing there. Because I didn't study well and sat at the rear of the classroom, I was overlooked as if I was not there. I went there every day, but nobody talked to me," Sun says.
The fear, developed more than a decade ago, accompanies Sun wherever he goes, so that as soon as arriving at a new place, he will try to find the evidence that proves his existence.
After taking the national college entrance examination four times, Sun finally went to study chemistry at a teachers college. However, when he graduated in 2010, he found it was difficult to find a satisfactory job. One by one, he worked as a waiter at a hotel, a security guard in a cement plant, an operator in a chemical plant and a technician in a pesticide factory.
Panic and depression began to accumulate. "I couldn't stand the agonizing reality. I had no idea what to do or what I could do. Panic, depression and a sense of nihilism urged me to find a vent. That's why I tried to write," Sun says.
Having started writing in 2011, Sun has been slowly trying to explore his own style. In 2016, he published his first collection of short stories Nijia Youlong Duoshaohui ("how many fields does your family own").
At the launch ceremony, literary critics such as Yang Qingxiang and Li Jingze hailed Sun's work as "neoclassical writing", which among other young writers like Shuang Xuetao, is a revival of Chinese folk imagination.