Exploring the past
Share - WeChat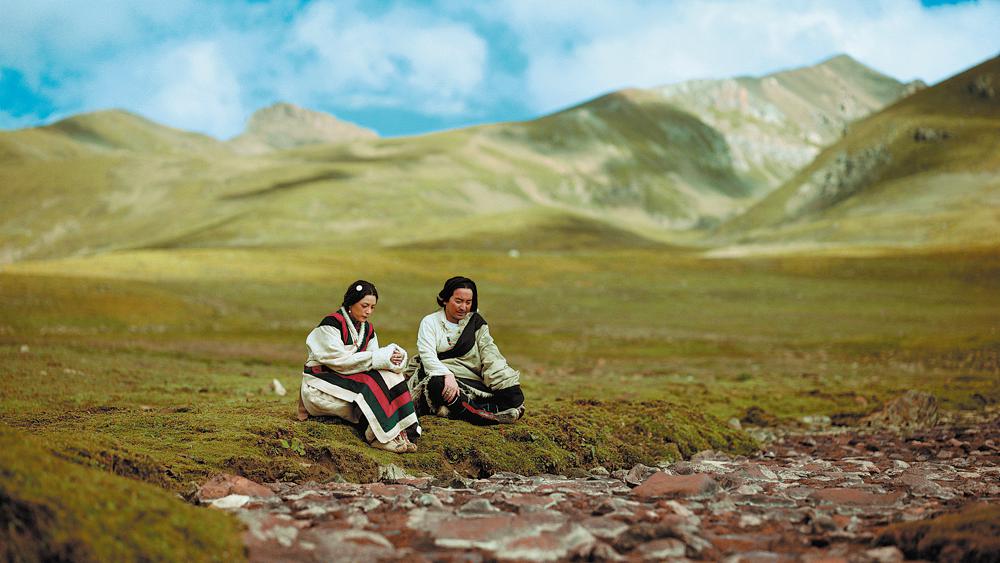 A new Chinese film on the abolition of feudal system in the Xizang autonomous region, which had enabled an upper class to oppress serfs and slaves, is set for domestic theatrical release on Sept 3.
With all major characters played by Tibetan actors, Life of Buda-voiced in Tibetan, with Chinese and English subtitles-is based on the real story of the titular figure, a former serf whose father died before he was born in Drachen county in Nagchu city in 1932.
Buda, a poor herdsman, embraced an improved life after the peaceful liberation of Xizang in 1951 and later worked at a local forestry farm.
The film shows that during the armed rebellion in 1959, the farm was surrounded by a reactionary troop of more than 300 members. Buda was asked to disguise himself, along with several others, to send confidential reports to the People's Liberation Army. He was captured, but managed to swallow the letter he was entrusted with. Despite being brutally tortured and his eyes gouged out, Buda refused to surrender the information. He was rescued by PLA troops after the rebellion was quelled.
In 1960, Buda was received at a function by Premier Zhou Enlai and awarded the title of "plateau hero", making him a name exemplifying Tibetan people's love of the country and opposition to separation.
In the film, Buda is played by actors Ngawang Rinchen and Dopgyal, respectively in two periods when the character is young and old.