Bioactive substance a growing phenomenon in foodstuffs
Share - WeChat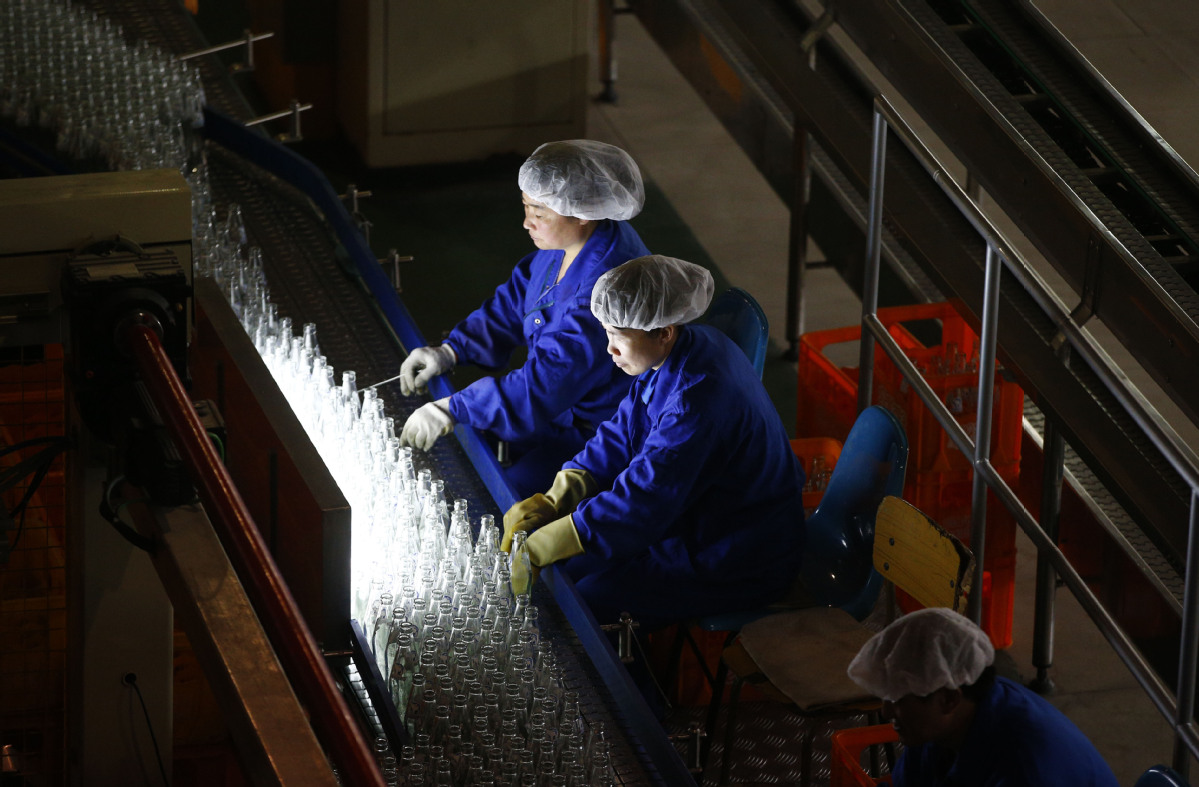 China taking lead in producing novel chemical after it receives approval from regulator
Hyaluronic acid, a substance commonly found in skincare ingredients, has rapidly become a common ingredient in the food and beverage sector, including consumables such as functional water, dairy products and snack foods.
Manufacturers said they add hyaluronic acid into foods and beverages as recent research has shown it can make skin supple, smooth and sheeny.
In January, the National Health Commission approved hyaluronic acid as a new-type food raw material that can be applied to ordinary food additives. The approval will "bring great opportunities for food enterprises", said an industry insider.
The market for hyaluronic acid in foodstuffs is estimated to grow rapidly in China, attracting numerous enterprises to vie for market share, according to an industry report.
The report, issued by TF Securities, said that by May 2020, there were over 2,000 types of foods and beverages containing hyaluronic acid, among which 554 were commonplace consumables such as dairy products, cookies, candies and pastries. Furthermore, hyaluronic acid raw materials made in China have been used by global brands for years. The upstream industry chain for the chemical input in China is mature.
Hyaluronic acid is found in human connective tissues and is widely used in skincare and healthcare products, drugs and foods. China is the world's largest producer and seller of hyaluronic acid raw materials.
"In 2019, China sold over 80 percent of the world's hyaluronic acid raw materials. Bloomage Biotech, a leading producer and supplier of hyaluronic acid, alone took up nearly 40 percent of the market share," said Dun Yuting, a healthcare analyst at technology media platform 36Kr.
Previously, it could only be used as supplement additive. Now, its application range has expanded to dairy, beverages, alcohol, cocoa products, chocolate products, candies and frozen drinks.
Wu Wende, food and beverage analyst at TF Securities said: "Hyaluronic acid raw materials made in China have been serving international brands for years. After the new policy in China was issued, the application of hyaluronic acid in the food sector exhibited great potential."
According to iResearch, the global food-related hyaluronic acid market was worth 2.5 billion yuan ($385 million) in 2020, with an annual growth rate of 7.1 percent on average between 2016 and 2020.