Savvy customers focus on quality, safety and efficacy
Share - WeChat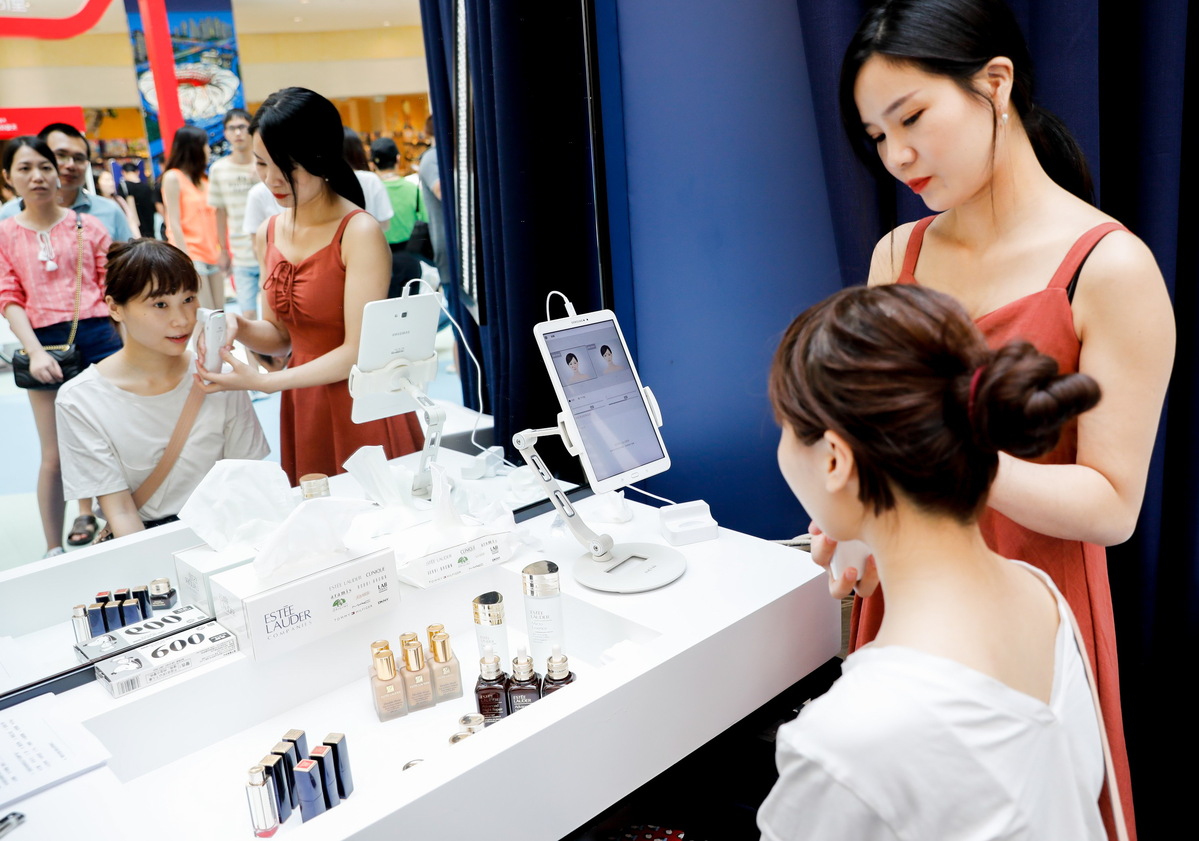 Anyone interested in skin care, who enjoys a facial and follows the latest skin care trends has heard of hyaluronic acid.
Chinese consumers love hyaluronic acid products, and this is reflected in their shopping carts. On the June 18 online discount day, one of China's biggest shopping festivals led by Taobao, German beauty brand Balea saw sales of its beauty treatment capsules with hyaluronic acid hit 120,000 during the first hour.
L'Oreal, one of the world's most renowned beauty brands, also saw an impressive performance of its hyaluronic acid products during June 18. Sales of its eye cream with a high concentration of hyaluronic acid surpassed 200 million yuan ($29 million), and its hyaluronic acid facial mask topped the bestseller chart of the online platform Tmall in the mask category.
Fabrice Megabane, L'Oreal China CEO, said Chinese consumers are becoming increasingly sophisticated and know exactly what they want.
"Chinese consumers are looking for superior quality, safety and efficacy, they want formula transparency and are passionate about acquiring professional knowledge," he said.
According to L'Oreal China's research, Chinese consumers are developing strong concerns about the quality, safety and function of skin care products, and as a result they will look into the ingredients of the products they use. In addition, Chinese consumers' passion for hyaluronic acid has inspired L'Oreal to develop products customized to their needs.
Some domestic startups, such as Creatilab, have spotted another trend in Chinese consumers' obsession with hyaluronic acid - since they already knew what ingredients they want, the consumers are looking for simple and efficient skin care products.
Creatilab is a Chinese skin care startup that makes hyaluronic acid capsules, also known as ampuls.
Pang Zhifang, founder of Creatilab, thinks there is not much room for technological breakthroughs in the skin care industry. Therefore, he decided to innovate on the concept and process of skin care.
"The concept of ampuls is an innovation on the concept of the skin care process," he said. "Established brands nowadays mainly focus on complicated skin care processes, but our products emphasize minimal effort to achieve maximum effect."
Chen Xinyi, a 28-year-old woman in Ningbo, Zhejiang province, said she often buys hyaluronic acid ampuls from various brands because she knows what she wants for her skin and she prefers to buy products that contain exactly what she wants.