Athletes missing gold still shine for history books
Share - WeChat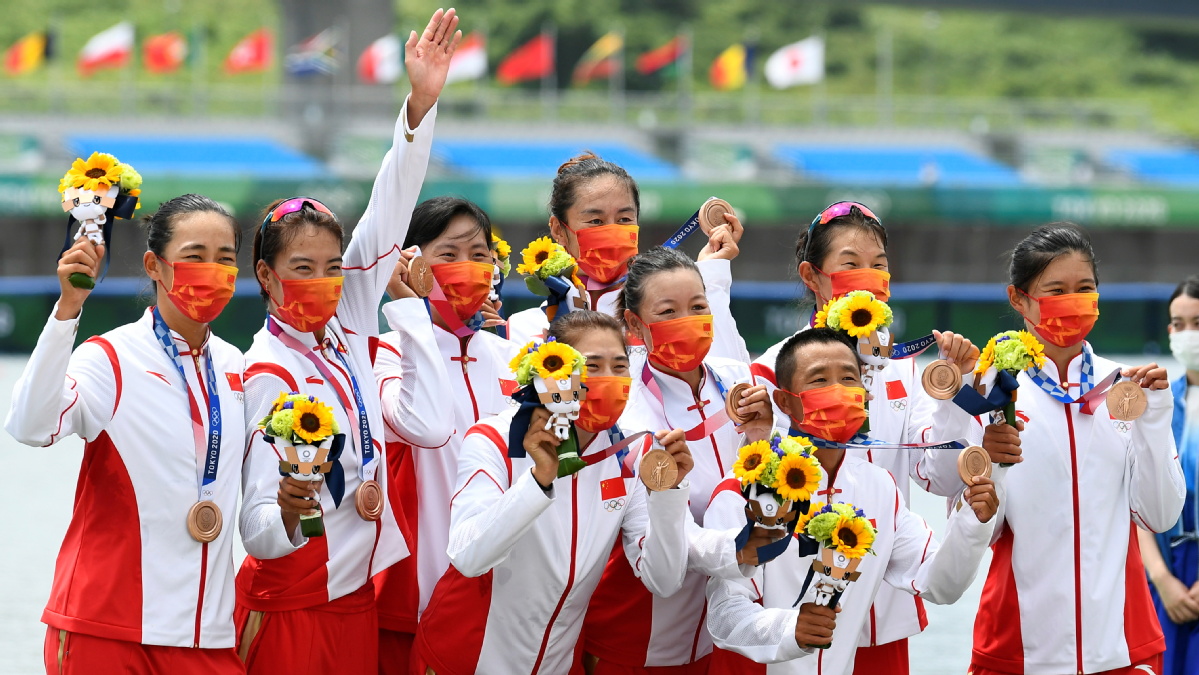 The Chinese team of Wang Zifeng, Wang Yuwei, Xu Fei, Miao Tian, Zhang Min, Ju Rui, Li Jingjing, Guo Linlin and coxswain Zhang Dechang finished in 6 minutes 1.21 seconds to win a bronze medal -- the eighth rowing medal won by China after 33 years and also the nation's first Olympic medal in this event.
The Chinese team ranked fifth after the 50-meter race and still remained in that position after the first 1000-meter race. In the second half, they began to make efforts and rushed to the third position at 1500 meters.
The Chinese women firmly grasped the first group and maintained the third position to the end, with a final score of 6:01.21. Canada claimed goal and New Zealand the silver.