Athletes missing gold still shine for history books
Share - WeChat Editor's note: The most moving moments of Tokyo 2020 involve more than just winning gold medals. When athletes struggle, make breakthroughs, and challenge and transcend themselves, they create history and also highlight the significance of the Olympic Games by bravely competing. We are proud of them even when they don't bring home the gold.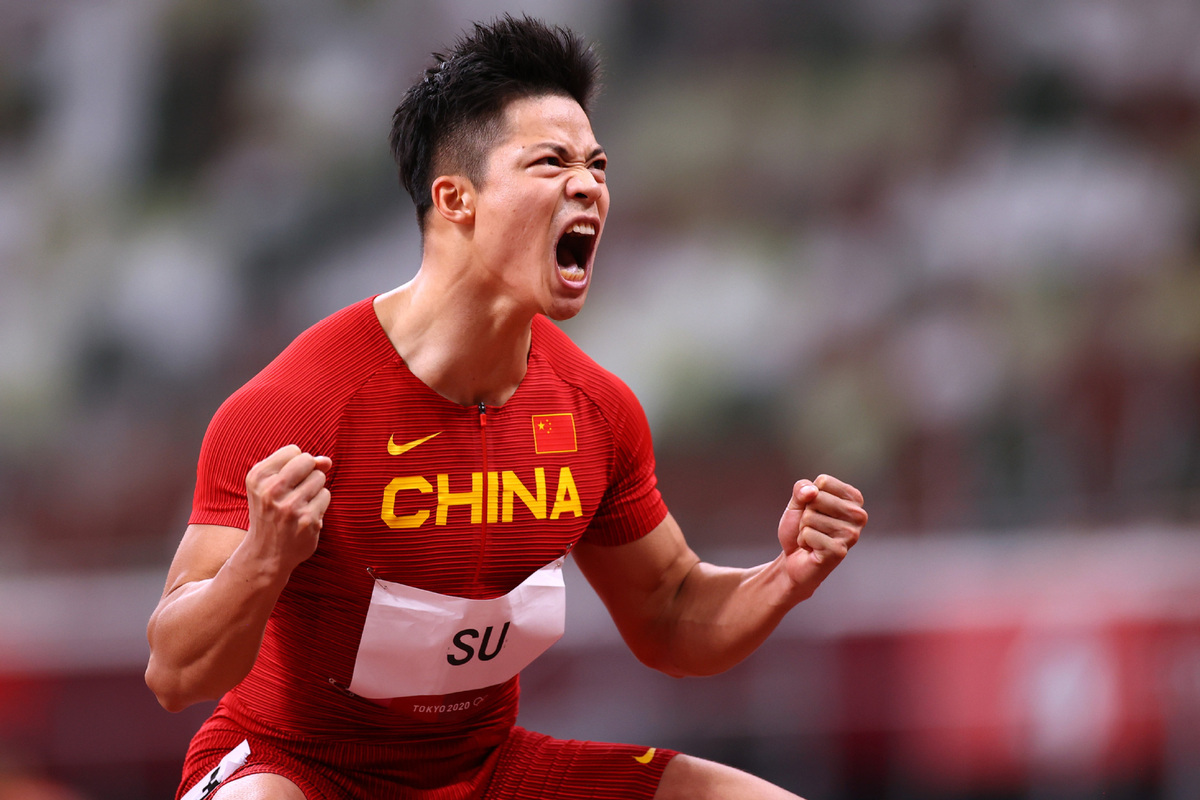 Sprinter Su Bingtian ran into the record books at the Tokyo 2020 Games on Sunday when he became the first Chinese athlete to qualify for the men's 100-meter sprint final at an Olympics, setting a new Asian record on the way.
Although Su finished sixth, he recorded a respectable time of 9.98 seconds, 0.18 seconds behind surprise winner Lamont Marcell Jacobs of Italy, who clocked in at 9.80 seconds.
Su was ultimately let down by a slow start out of the blocks in the final to finish sixth in 9.98. However, his stunning semifinal victory to qualify with the fastest time was already inspiration enough for young sprinters across Asia to follow in his lightning-fast steps.
"I hope my performance today can inspire younger athletes to keep pushing forward with their sporting careers," a proud Su said after Sunday's final at the Olympic Stadium in Tokyo.