Athletes missing gold still shine for history books
Share - WeChat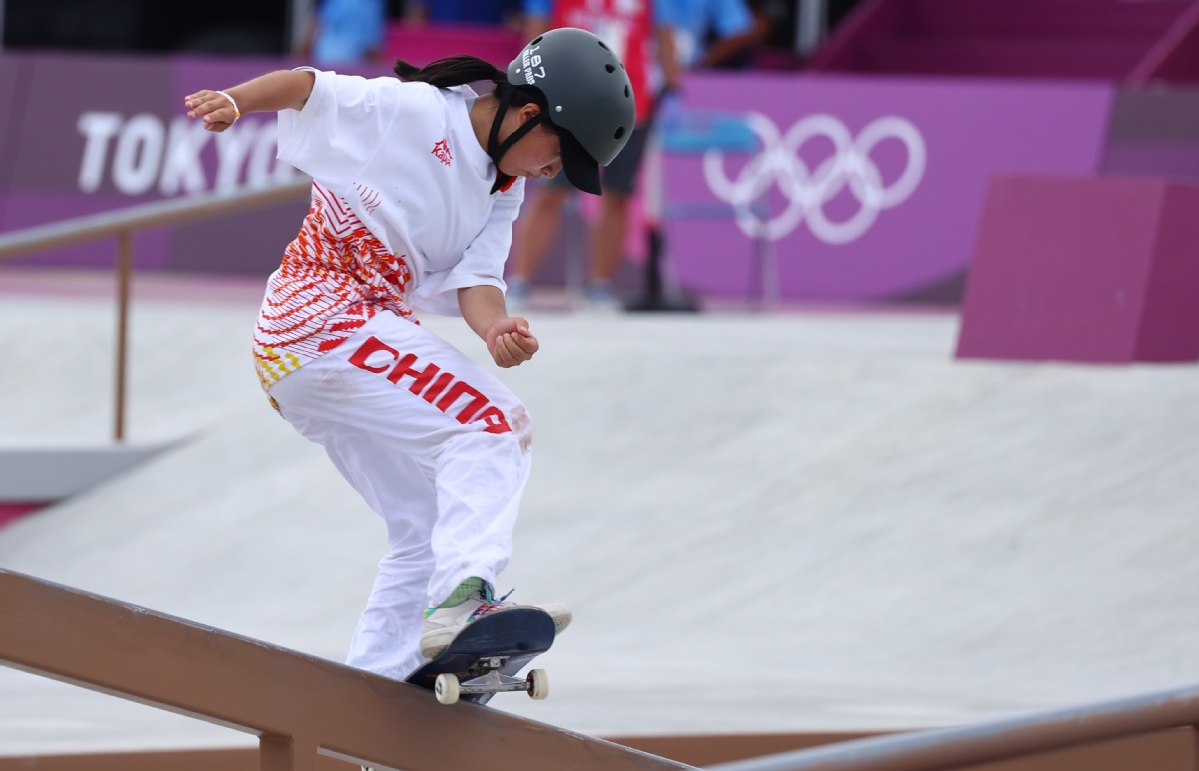 China's 16-year-old Zeng Wenhui finished sixth with 9.66 points. She successfully repeated her kickflip 50-50, which contributed to her qualification, earning a game best of 4.93 points, but that was the only trick she made in the final.
Zeng told reporters that she had shown her potential, but it was a pity she failed to complete her kickflip 50-50 in the last attempt.
"It was a backup plan actually, but I decided I would do it to strike for a podium finish. It was the last chance and a simple trick wouldn't work," she said.
After skateboarding was confirmed as an official Olympic event in 2016, China started to form teams to participate in all kinds of international competitions at all levels.