Interns gain insight on Bay Area job prospects
Share - WeChat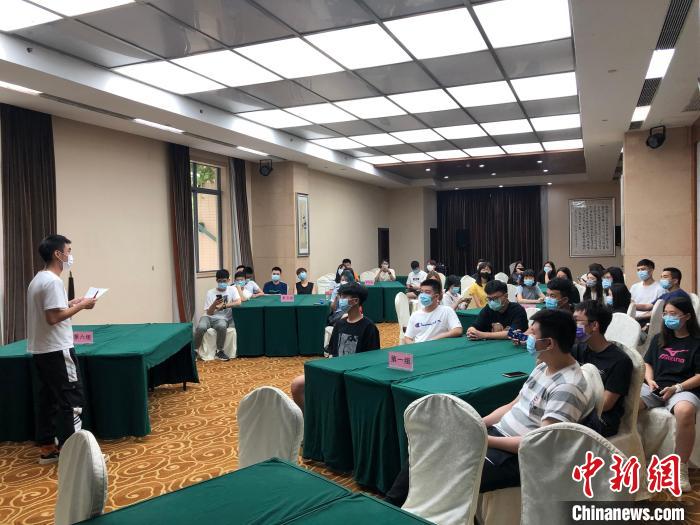 The first batch of 110 university students from Hong Kong and Macao has begun internships in the Nansha district of Guangzhou, capital of Guangdong province, taking a step toward greater understanding of the development of the mainland, and pursuing their dreams of working in the Guangdong-Hong Kong-Macao Greater Bay Area.
Enrolled at prestigious universities around the world, the students are now in a variety of different organizations, ranging from local government departments, industrial park administrations, international arbitration organizations and financial institutions, to large State-owned companies, Hong Kong-funded corporations, joint ventures and local enterprises. Their internships will last for six weeks.
Located at the mouth of the Pearl River, Nansha is home to one of Guangdong's pilot free trade zones. It is offering 300 such internships this year, with the aim of encouraging more young talent from Hong Kong and Macao to work or to start businesses in the area in future.
Chu Wing-sze, a postgraduate majoring in applied statistics at Guangzhou-based Jinan University, said she was glad to be given an internship in the district, which is near Hong Kong.
"I am learning a lot," she said. "I want to become a civil servant or a teacher in the Bay Area in the future, and the internship allows me to understand the working environment in government departments, so that I can decide on my future direction."
Nansha's district government has introduced a series of preferential policies and regulations to encourage university students from Hong Kong and Macao to work there, she said.
"Now the district offers living allowances to university students from Hong Kong and Macao who wish to work here, and allows us to compete equally with local residents for civil service positions," Chu said.
"We have many choices, and I think more and more young people from Hong Kong and Macao will be attracted to work in the Bay Area in the future."
Kou Chi-cheng, a postgraduate law student from the University of Macau, said she has learned how to draft and review legal instruments and has participated in remote video reviews since her internship at the Nansha District People's Court began last week.
"I know more about mainland law now," she said, adding that the internship is a valuable opportunity.
"I think the Bay Area has more potential and greater development prospects for Hong Kong and Macao youth in the coming years," Kou said.