Growth of district in Inner Mongolia's Ordos turning heads
Share - WeChat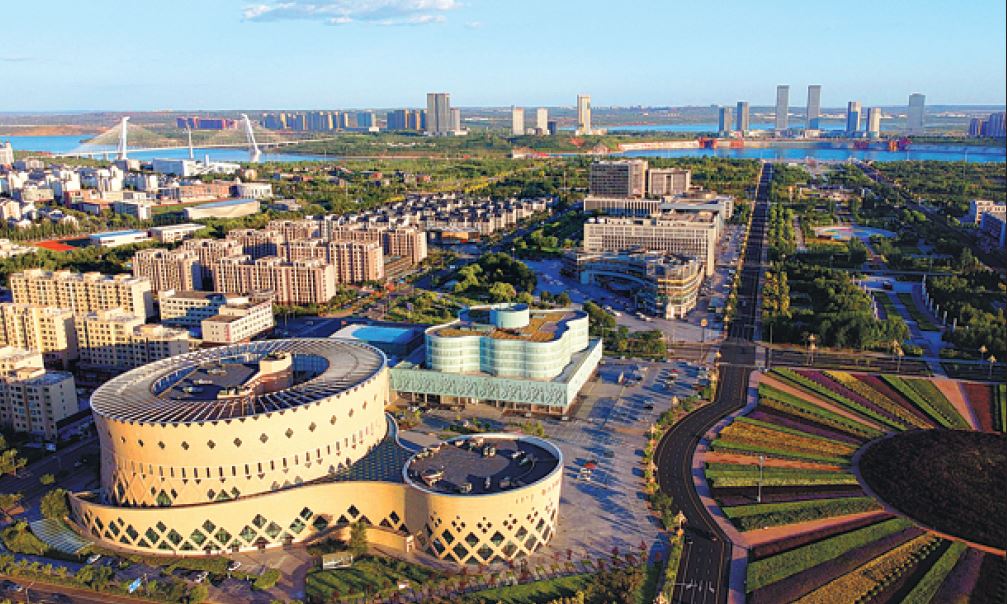 HOHHOT-After living in Kangbashi for two years, Jon Steenbeke now regards this emerging district of Ordos, a city in the Inner Mongolia autonomous region, as his second hometown.
Steenbeke, a 35-year-old United States citizen, works as an English teacher in Kangbashi, where he has settled with his family. His second child was born there.
"There is no way I can connect this beautiful district with the term 'ghost town'," said Steenbeke, referring to a term used by some foreign media a decade ago. "The first time I came to Kangbashi, I fell in love with it."
In the early days of its construction, public facilities such as schools, hospitals and shopping malls were not yet complete. Scenes of vacant buildings and empty streets were not uncommon.
But now, Kangbashi has developed into a livable modern community that attracts locals as well as foreigners.
Bai Yulong, an official from the local bureau of culture and tourism, said the whole area was like a sheet of blank paper waiting to be drawn on.
Over a period of more than 10 years, Kangbashi has improved its supporting facilities to attract more settlers, leading the way in Ordos as it reduces its reliance on heavy industry and resources such as coal.