Growth of district in Inner Mongolia's Ordos turning heads
Share - WeChat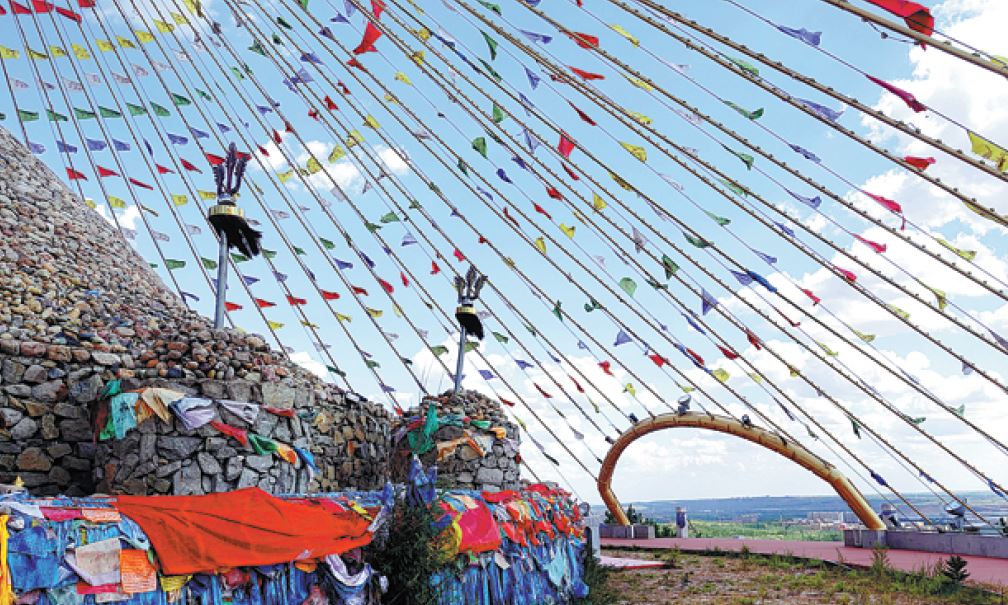 New industries, such as cultural tourism, have become pillars of the district's thriving economy, and Kangbashi has become a popular tourist destination.
Last year, the district received over 3.26 million visitors, bringing in tourist revenue of about 1.1 billion yuan ($169 million).
Cultural and sports events are held regularly. At the Ordos International Circuit, race cars speed around the track, their engines roaring. "Kangbashi is an adventurous and passionate place, attracting many race car drivers from home and abroad every year," racer Wang Gang said.
Meanwhile, the development of education, culture, entertainment, medical care and other public services has improved people's quality of life.
In recent years, more than 30 schools have been built in Kangbashi, ranging from preschool education to higher education.
About 30 medical institutions have made services accessible to residents. Kangbashi is also the first district in China to provide girls ages 13 to 18 with vaccines against cervical cancer free of charge.
The relocation of the Ordos city government to Kangbashi has encouraged many enterprises to follow suit and set up their regional headquarters within the district, including Shenhua Group, Yankuang Group and China National Petroleum Corp.
"Kangbashi is a microcosm of the transformation and upgrading of resource-abundant cities," said Yu Guangjun, director of the Institute of Economics at the Inner Mongolia Academy of Social Sciences.
"The district is also an epitome of the high-quality development of China's economy."
Xinhua