Fudan program helps students intern in Shanghai
Share - WeChat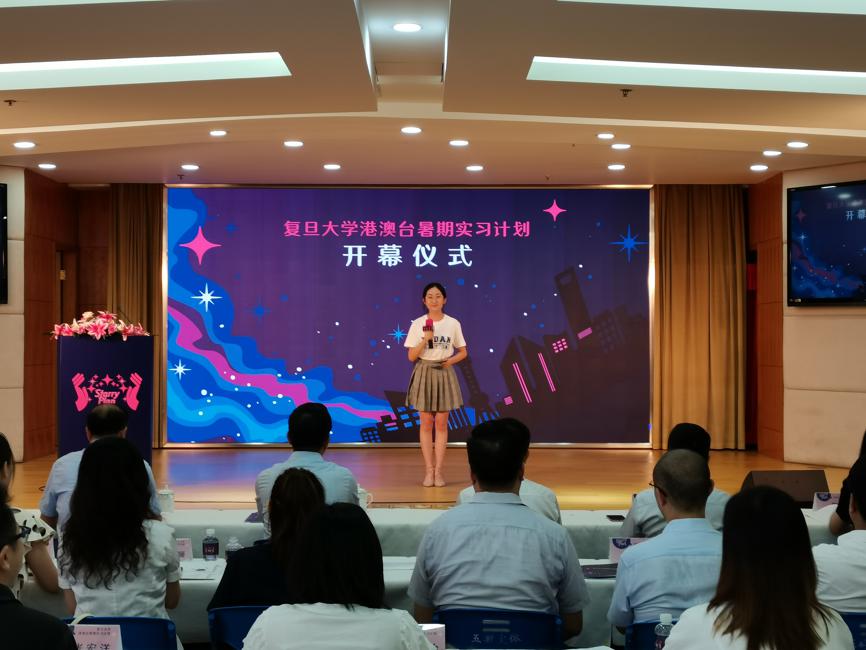 A program called "Starry Plan" helping students from Hong Kong, Macao and Taiwan do summer internships at famous companies in Shanghai was initiated by Fudan University on Friday.
More than 200 Hong Kong, Macao and Taiwan students who are currently studying in universities from those regions and other cities in the Chinese mainland have applied for the program.
Among them, 53 received internship offers from companies such as Unilever, Deloitte, and Shui On Group.
Besides working in the companies, the students will be given sessions for career planning, interview training and consultation at Fudan, and participate in a one-day cultural and social experience tour in the Wujiaochang subdistrict.
A practicum base for students from Hong Kong, Macao and Taiwan was also established on Friday in the subdistrict, which will continue to allocate resources to students in the future.
Chen Zhimin, vice president of Fudan University, said "The great rejuvenation of the Chinese nation cannot be achieved without the joint efforts of young students from Hong Kong, Macao and Taiwan."
Ho Guanzhen, a student from Taichung and a junior student at East China University of Political Science and Law, will go to Shanghai Lijie Law Firm as an assistant lawyer via this program.
"I came to the Chinese mainland alone and have no connections with enterprises. Therefore, to apply for such an excellent internship on my own would be extremely tough," Ho said.
Cao Xi, governor of Yangpu district, welcomed the students at the opening ceremony of the program. "Yangpu welcomes you all to work, start businesses and live, and I hope you all meet a better future here," he said.