Tokyo 2020 opening ceremony starts without spectators
Share - WeChat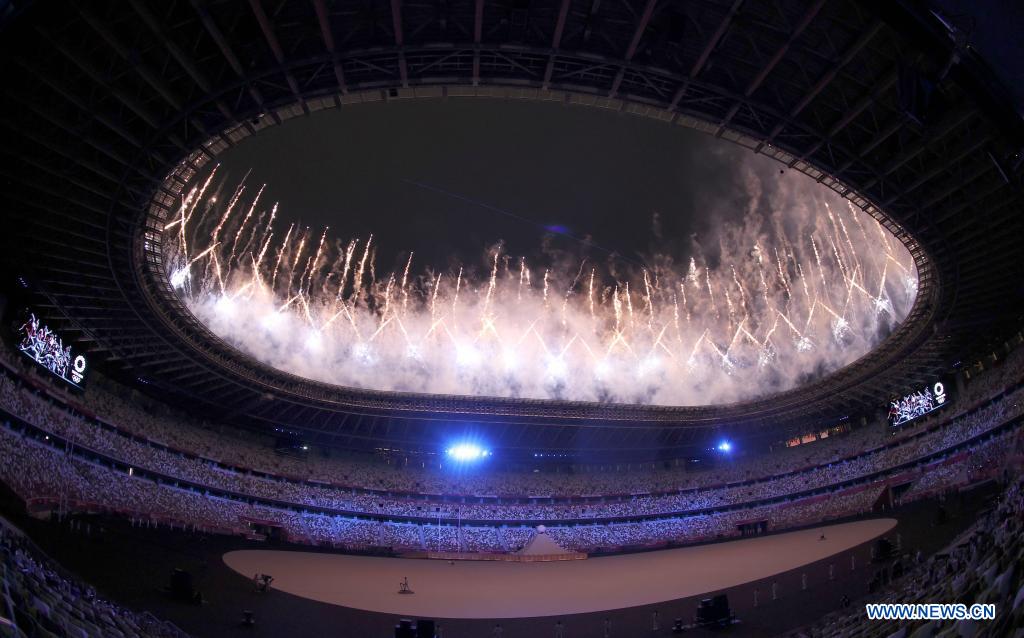 Applying high technologies including virtual and augmented reality, Tokyo 2020 organizers have sought to fulfill their goal of "Discover[ing] Tomorrow," the slogan that guided the city's successful bid for the 32nd Olympic Games on September 7, 2013.
It has been almost eight years since Japanese people celebrated the return of the Olympic Games after the 1964 Olympics, but the journey to this point was full of challenges.
On March 24, 2020, Japan's then Prime Minister Shinzo Abe and International Olympic Committee (IOC) president Thomas Bach agreed to delay the Tokyo Olympics and Paralympics by one year due to COVID-19, four days after the Olympic flame, which was lit up in Olympia, Greece without spectators, arrived in Japan.