Tokyo 2020 opening ceremony starts without spectators
Share - WeChat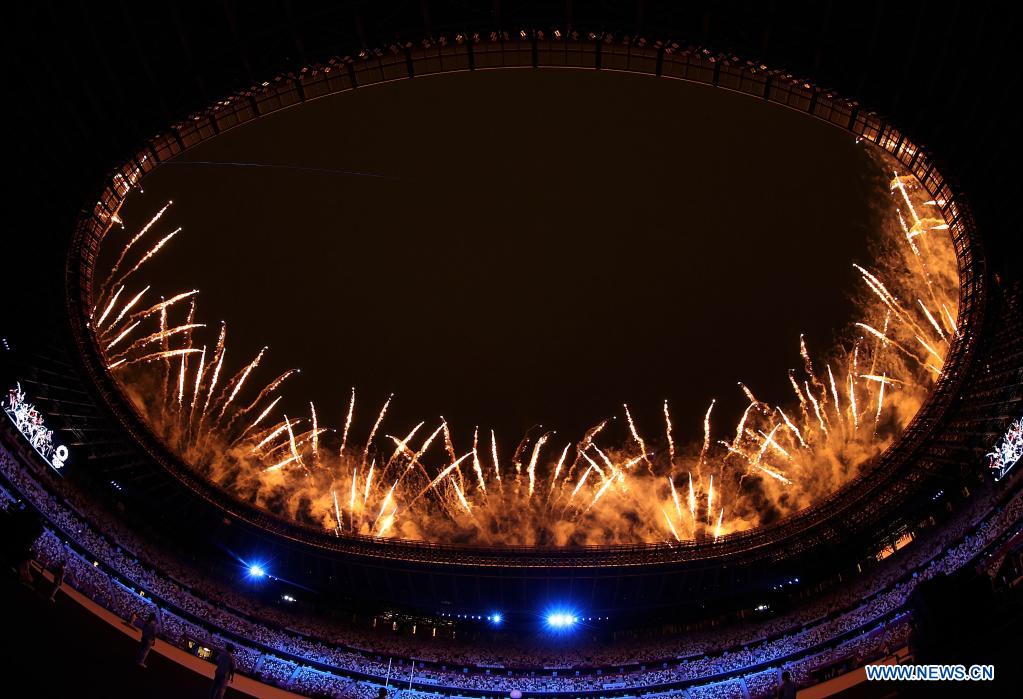 Yet, against all odds, a virtual seed under the ground of the Olympic Stadium sprouted out of the ground after intensive struggles displayed by its human representation inside the arena, starting a countdown that led to the eventual start of the spectacle.
IOC president Thomas Bach said earlier at a press conference that the Olympic Games is capable of "getting the entire world together in one peaceful competition, to have athletes in one country, in one city, in one Olympic village, competing against each other but living together because they are under the same rules."
China has dispatched a 777-member delegation to Tokyo, its largest ever participation in an overseas Games. The 431 Chinese athletes, including 24 Olympic champions, will compete in 30 out of 33 sports in Tokyo.
The Tokyo Olympic Games, attracting 11,000 athletes from 206 delegations and the refugee team, will run through August 8.
Joining Naruhito at the VIP stand were Japanese Prime Minister Yoshihide Suga, International Olympic Committee President Thomas Bach, French President Emmanuel Macron and the United States' First Lady Jill Biden.
"The pandemic forced us to be apart. To keep our distance from each other. To stay away even from our loved ones. This separation made this tunnel so dark," said Bach. "But today, wherever in the world you may be, we are united in sharing this moment together. The Olympic flame makes this light shine brighter for all of us."