Tokyo 2020 opening ceremony starts without spectators
Share - WeChat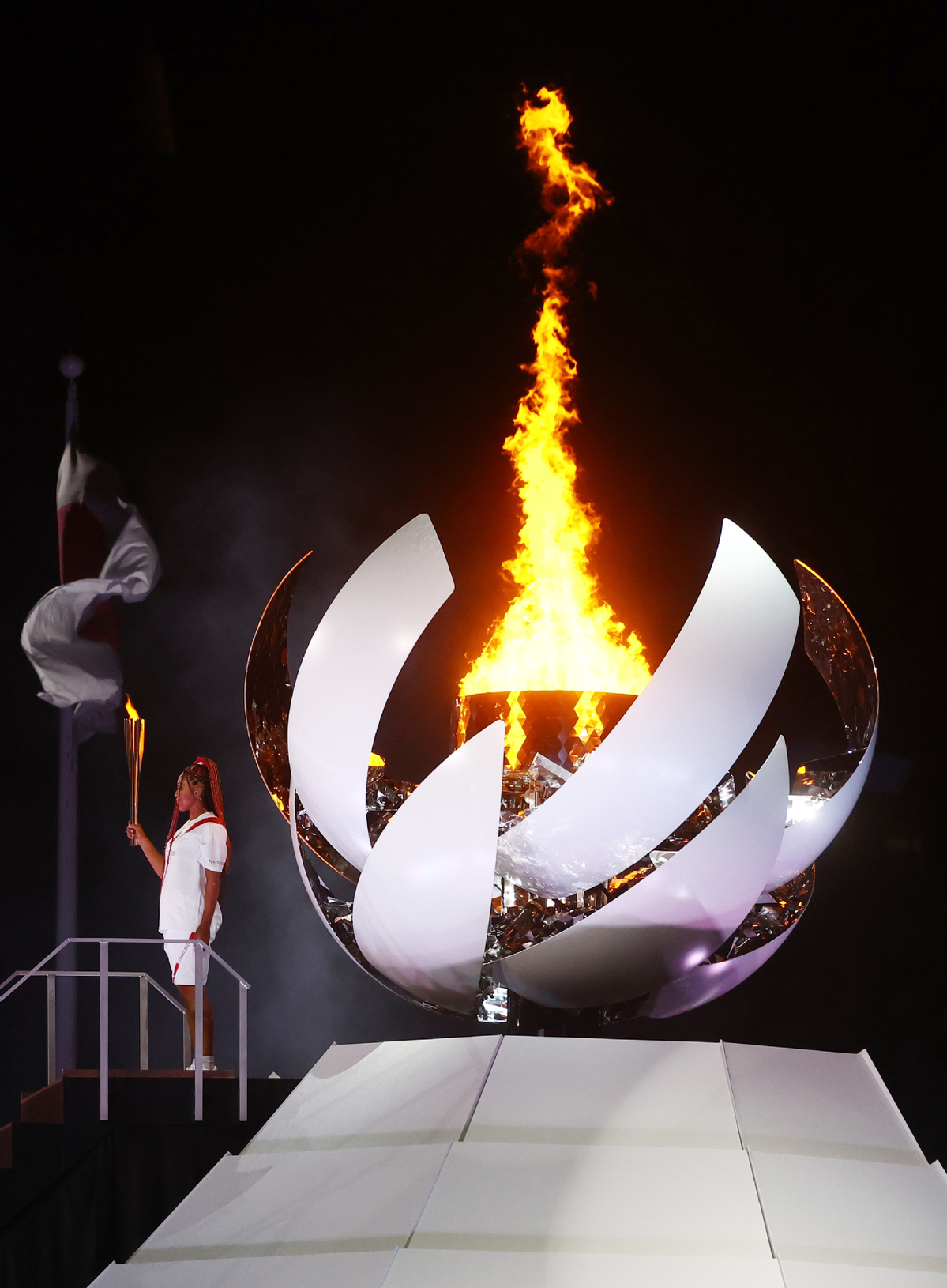 Japan's tennis superstar Naomi Osaka, who was chosen to light the cauldron, entered the stadium from the darkness of a tunnel. Then, all of the performers who had appeared in the ceremony gathered together holding sunflowers, with which they created a path to welcome and guide the torchbearer to the cauldron. (More pictures)
In the much-anticipated parade of nations, around 6,000 athletes from more than 200 countries and regions took part, including 431 Chinese athletes, the biggest-ever team to represent China at an overseas Olympics.
Greek athletes marched first in the parade as a tradition to pay respect to the birthplace of the Olympics and, for the first time, the Refugee Olympic Team — comprising refugees from several countries — entered the stadium second, behind Greece.
China entered the stadium in the 110th place, according to this year's rule that the order of countries would be based on the names of the nations in the Japanese language, going in alphabetical order.
Women's volleyball star Zhu Ting and taekwondo Olympic champion Zhao Shuai were the flag-bearers of the Chinese delegation.
"It's an incredible honor to be selected as a flag bearer," Zhu said in a statement, who became China's first female flag-bearer at a Summer Olympic Games.