Calligraphy celebrates Asian unity ahead of Olympics
Share - WeChat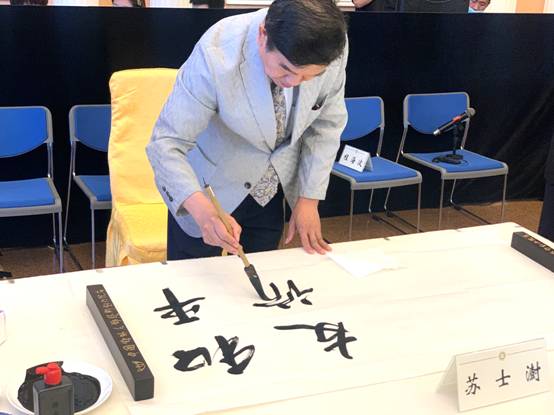 "Culture has been an important bridge to promote the exchanges among the three countries," said Su Shishu, honorary president of the China Calligraphers Association.
"Calligraphy is the most representative cultural symbol," he said, adding the art of calligraphy originated in China and was introduced to Japan and South Korea.
"The cultural exchange based on calligraphy has a long history. It delivers good wishes of peace and friendship of the people of the three countries and enhances understanding and friendship," Su added.
The exhibition will last until March 13, 2022, demonstrating 97 works of 94 famed calligraphers from the three countries in a digital art museum and on the international, Japanese and Korean channels of People.cn, the website of People's Daily.