Calligraphy celebrates Asian unity ahead of Olympics
Share - WeChat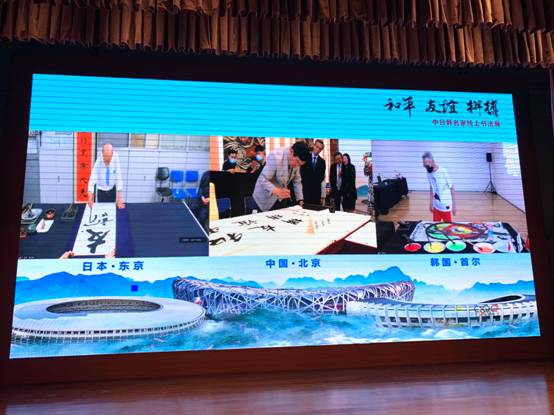 Hoshi Kodo, a permanent member of the Japan-China Cultural Exchange Association, said the COVID-19 pandemic has affected culture, tourism and industry around the world.
The exhibition is being held to appreciate cultural differences with the purpose of world peace, Hoshi said.
The event gives full play to the Olympic spirit of friendship, unity and fair competition that comforts and encourages people, he added.
Chung Ku Chong, chairman of the Korea-Japan Cultural Exchange Council, said calligraphy culture has been shared by China, Japan and South Korea for thousands of years.
It is hoped that forms of cultural exchanges like calligraphy can contribute to friendship and peace in East Asian countries and help deepen cooperation, Chung said.
During the opening ceremony, calligraphers from the three countries created works, exchanging culture revolving around peace, friendship and struggle through the art of handwriting.