Nation addresses low fertility rate
Share - WeChat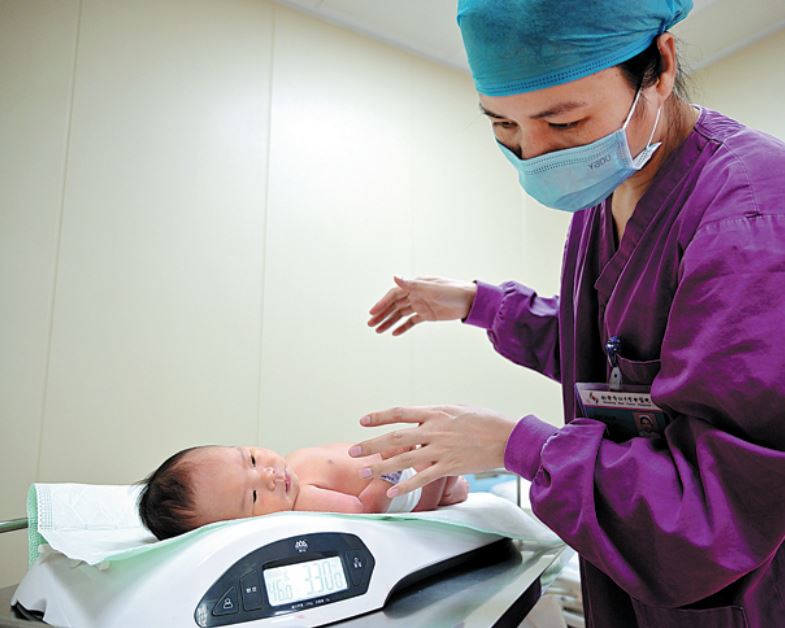 Lack of child care services, cultural shifts cited for decline
English-language teacher Yang Mengqi, who is in her late 20s, does not want to have a child for at least three years.
Her students, who are in their first year at senior high school, are on track to sit in the all-important gaokao, or national college entrance examination, in 2023, and Yang sees her short-term priority as making sure they go to the universities of their choice.
"I became a teacher about four years ago. It's a job that I hold close to my heart," said Yang, who married in October. "In the daytime, I give lessons, and in the evenings, I prepare teaching materials. I don't think I have much time and energy left to raise a child."
Yang, who hails from Jiangsu province, has witnessed the anxiety and pressure faced by relatives and close friends in raising children.
"They look exhausted to me as they fret about which kindergarten they should enroll their children in and shuttle between extracurricular tutoring schools on weekends. The kids are also tired out," she said.
On May 31, China announced that couples would be allowed to have three children, up from two previously.
The National Health Commission said in a statement released the day after the new policy was announced that on average, Chinese women born in the 1990s, such as Yang, will have 1.66 children, a fall of 10 percent from women born in the 1980s.
Among women of childbearing age, defined as 15 to 49, the ideal number of children per couple is 1.8, Ning Jizhe, head of the National Bureau of Statistics, said during a news conference in May.
Last year, the actual fertility rate, meaning the number of children born to each woman, stood at only 1.3, Ning said.
The number is low, as the global average is about 2.5 and the replacement rate for maintaining a stable population is 2.1. It also marked a decrease from an estimated rate in China of 1.6 from 1996 to 2016, according to a report released by the Chinese Academy of Social Sciences in 2019.
Officials and experts said heavy economic burdens, a lack of child care services, along with cultural shifts have driven the downturn in the fertility level.
Wang Guangzhou, a researcher at the academy's Institute of Population and Labor Economics, said, "I think education costs-including school enrollment fees-pressure to buy houses in school districts, as well as changes in the value of child education, have played a significant role."
This long-standing issue had previously been obscured by the one-child policy, Wang said, adding, "It was not until family planning policy was gradually relaxed that we began to realize the fertility behavior of people nowadays has changed profoundly and needs more attention."