Nation addresses low fertility rate
Share - WeChat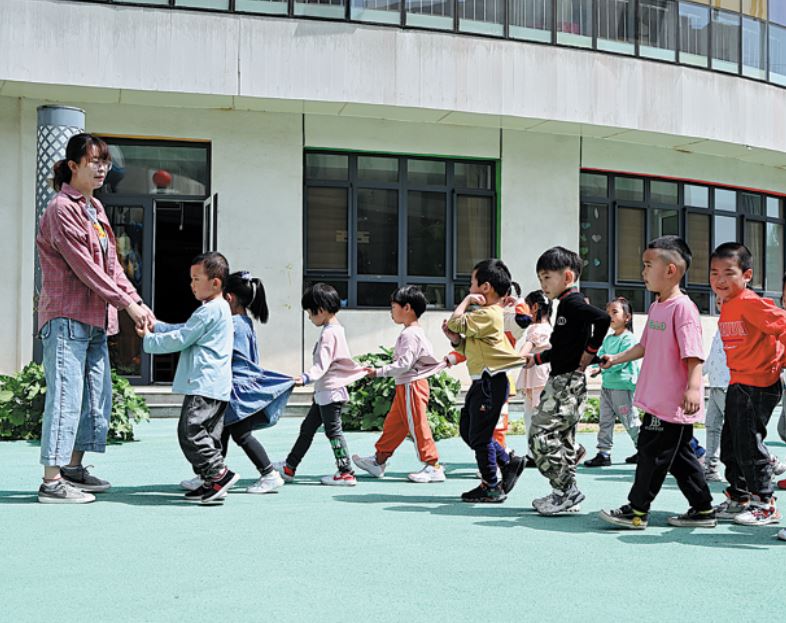 Lack of choices
Wei Jing, 39, wants a nanny to take and collect her 6-year-old daughter from primary school, starting in autumn.
"I am fortunate in not being tied by financial constraints when it comes to choosing child care services and educational institutions," she said. "But as I look for a caregiver, it does not feel as though there are many satisfactory choices out there."
Wei said her friends in Sweden are used to sending children as young as 8 months to nurseries before swiftly returning to work. Most of her peers in her hometown in Hebei province rely on seniors to take care of young children.
Neither is a feasible option for her.
"How can I dare have a second child when there is no guarantee that I have sufficient resources and support to look after it," Wei said.
She added that she is now striving to strike a balance between "becoming better myself" and "becoming a better mom."
"My daughter is an indispensable and vital part of my life, but I am also an independent being capable of working, having a meaningful career and providing for my family," she said.
Wei's desire for a rewarding life resonates with a rising number of women.
Xu Peiru, 25, recently received a job offer as a public relations coordinator at a technology company in Beijing.
"It might sound silly to say that I do not want to have children, as I am still single," she said. "I am excited to leave university and enter the next stage of my life. There is much to learn in the workplace, such as managing accounts and making pitches to potential clients. I do not want to be distracted by marriage or pregnancy at this stage-and probably for the next 10 years."
Zhang Chewei, head of the Institute of Population and Labor Economics at the Chinese Academy of Social Sciences, said in an interview with Caixin magazine that there is an unwritten rule that with the development of an economy and education, the labor participation rate among women will rise and the fertility level will drop.
"We used to think 'the more children, the merrier' was a concept deeply rooted in traditional Chinese culture-and that nothing would alter it," he said. "But with rapid economic growth, the idea has changed at a scale and speed exceeding our expectations."
According to the seventh and latest national population census results released in May, China's population grew at an annual rate of 0.53 percent from 2010 to last year, down by 0.04 of a percentage point from the previous decade.
In announcing that couples would be allowed to have three children, the authorities also stressed that the policy shift would be accompanied by supportive measures.
He, the research center head, said that based on experience in developed countries, measures targeting low fertility include issuing subsidies, promoting paid maternity or child care leave and improving public nursery services.
She has suggested upgrading China's maternity insurance system, along with securing payment for employees during maternity, parental or child care leave.
It is also important to expand public nursery care services and strengthen favorable taxation and housing policies for families with children, while promoting educational equality, He added.
"Encouraging grandparents and males to take part in child-raising should also be promoted," she said.
"Only policies aimed at helping women to balance career development and family can achieve the desired outcome, while those aimed at persuading them to stay home will not work," she added.