Heilongjiang ethnic groups capitalize on their unique cultures
Share - WeChat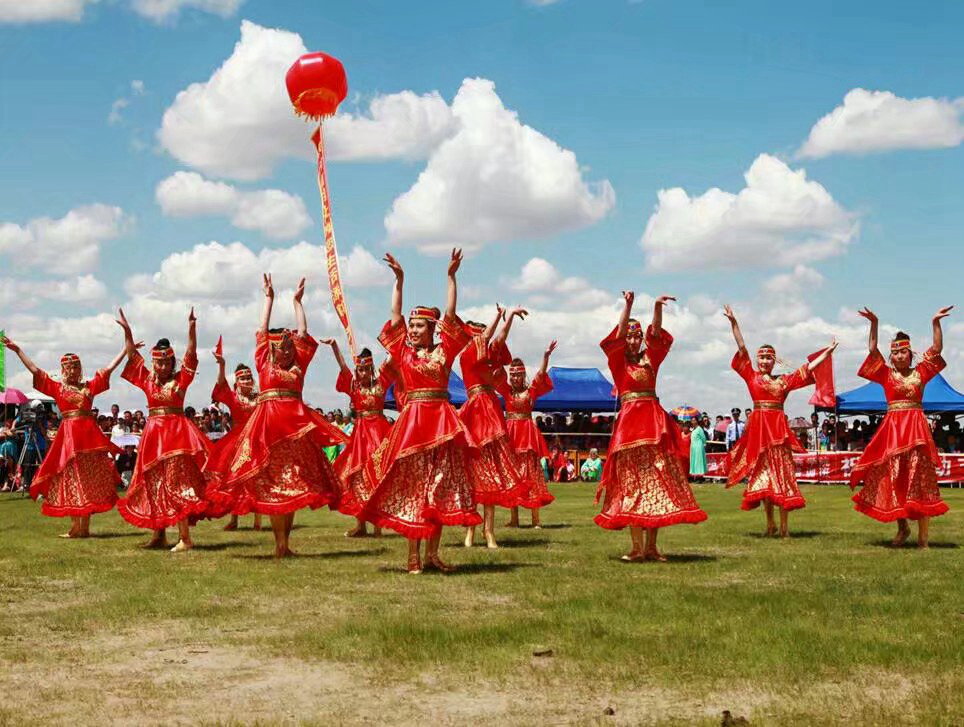 Taking advantage of its cool climate and abundant natural resources, Northeast China's Heilongjiang province has focused in recent years on tourism products featuring ethnic group cultural experiences.
After years of effort, the province has seen great changes in its rural areas. Now that their villages have paved roads and new houses, villagers have set off on journeys to a better life in a xiaokang-moderately prosperous-society.
As summer arrived, Cao Liwei began to look forward to the upcoming peak tourist season in the province.
"We have prepared the freshest fish," said Cao, 49, owner of a restaurant in Zhuaji Hezhe village. "The Hezhe people are hospitable, and we usually offer the talaha to our distinguished guests."
Talaha means grilled rare fish in the Hezhe language.
"Fresh fish is grilled medium-rare and then cut into thin slices," she said. "People eat it dipped in salt. The dish can only be made from wild carp."
Zhuaji, a distinctive village with ethnic minority elements in Fuyuan, China's easternmost city, has a population of 753, including 155 Hezhe people.
The Hezhe are one of the smallest ethnic groups in China, numbering just 5,354, according to the 2010 national census.
Tourists can feast on a variety of fish and buy unique ornaments made from fish skin and bones in Zhuaji.
At the village's Hezhe Folk Exhibition Hall, tourists can learn about the history and culture of the ethnic group and enjoy a Yimakan performance, an oral art form that is narrated in the Hezhe language and consists of many independent episodes depicting tribal alliances and battles, including the defeat of monsters and invaders by Hezhe heroes.
The village is also striving to improve infrastructure to better serve tourists.
With government support, Zhuaji spent 22 million yuan ($3.4 million) to change its appearance, including renovating roads, adding a green area of 15,000 square meters and installing new trash cans and solar street lamps.
"After studying some famous tourist attractions in the country, we planned to improve the construction of homestays and characteristic restaurants to attract more tourists," said Li Shaodong, the village's Party chief. "So far, there are 26 homestays and 10 restaurants.
"The village saw more than 10,000 tourist visits in 2019, bringing our tourism revenue up to 6 million yuan. With the COVID-19 pandemic well under control in China, the domestic tourism market has gradually recovered. I believe we will receive lots of tourists this year."
Elsewhere, Hala Daur village, in the Meilisi Daur district of Qiqihar, has attracted a large number of tourists since its tourism industry began booming in 2012.
The village has a population of 1,200, with 70 percent of them members of the Daur ethnic group.
Visiting tourists can become familiar with the folk customs of the Daur and take part in their traditional Kumule Festival.
Wo Liyan started a homestay business with another family in the village in 2017.
"Tourists can experience the most original rural life and flavor," she said. "Our homestay has attracted tourists from different cities in the province, as well as from the provinces of Guangdong, Sichuan and Hebei.
"The busiest season lasts from May to October, which can bring us more than 120,000 yuan a year. The rest of the time, we can still do farm work, and in the winter, we can stay in a warm room, enjoying leisure time."
In June 2019, the province's first Daur intangible cultural heritage experience hall opened in the village.
Visitors can appreciate Daur songs and dances and participate in folk games and activities.
They can also learn about the history and culture of the group, including the traditional daily life of Daur people in the past.
"To lift the village out of poverty, Meilisi district government officials tried various methods to develop the tourism industry and promote traditional ethnic culture," Duo Xueying, Party chief of the village, said. "Relying on our ethnic characteristics and ecological resources, we planned to improve the tourism industry. The government put in 200 million yuan to develop our infrastructure, including building roads, establishing a tourist reception center and setting up homestays.
"We have so much intangible cultural heritage to be proud of, and I hope we can carry forward our unique ethnic culture in our generation."