Gulba's gilded life, all wrapped in fur
Share - WeChat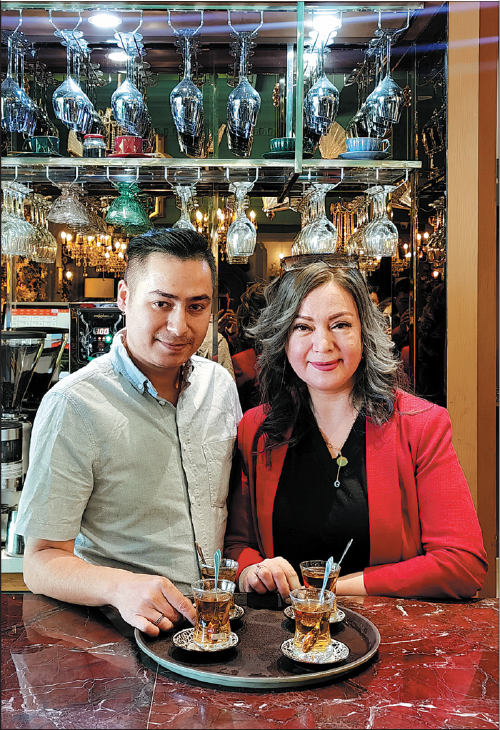 Zulpi Har has opened a chic restaurant in town recently, offering both Uygur and Western dishes. The restaurant, called Riano, is in the picturesque southern suburbs of Urumqi, in a small village called Fangjiazhuang (Fang Family Village), overlooking the snow-peaked Southern Mountain in the distance. Flocks of sheep graze on the mountain slopes, fattening themselves on green sprouts.
Thanks to its flourishing tourism, the village has opened as many as 69 restaurants and farmhouses over the years, and locals' annual average incomes have increased 11-fold in 17 years, reaching 34,350 yuan ($5,300) last year.
During a recent visit on a Tuesday morning in mid May, Zulpi was busy directing his staff to set tables and prepare Riano for business. A few enthusiastic guests had overstayed their welcome the night before and danced into the wee hours, which would be a headache for any new restaurant.
Zulpi, 36, wearing a short-sleeved cotton shirt, his hair trimmed to a pompadour fade, looks dashingly young for his age, "a thoroughbred Uygur", as he puts it. Thanks to his culinary skills he traveled widely throughout China when he was in his 20s, working as a Uygur chef in cities such as Xiamen, Fujian province, and Wenzhou, Zhejiang province.
Most Popular