Gulba's gilded life, all wrapped in fur
Share - WeChat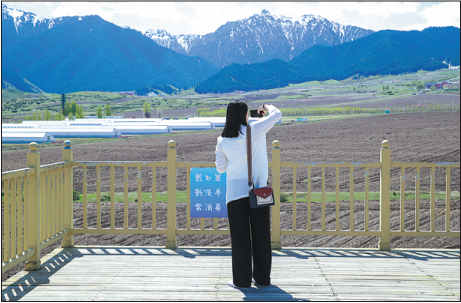 "I've been in the fur trade for more than 10 years now, and my dealings with locals there have always been very pleasant."
In January last year when Gulba was in town checking on the progress of decorations to her villa, she noticed a for-rent placard by the roadside. She stopped her car and walked around for a better look. Two days later she took out a 10-year lease with the landlord, the annual cost being 200,000 yuan.
"I never take long to make an investment decision," Gulba said. "If I like it, I just take it. That's my style."
As if to drive the point, Zulpi quickly added that the restaurant design and decoration cost another 2 million yuan.
"Two and a half actually," she corrected him. She hadn't liked the first draft for the decoration and sent the designer back to the drawing board. The revision seemed more to her taste.
"There is no restaurant like it around here," Zulpi chipped in, swinging back his left hand, offering to give a guided tour.
Most Popular