Favorable policies help post-COVID-19 recovery
Share - WeChat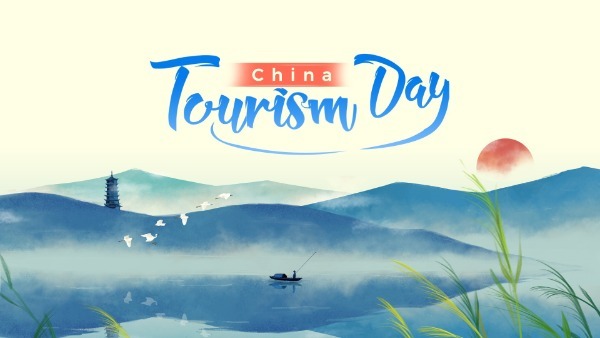 This year's China Tourism Day is being marked with a host of preferential measures and nationwide activities to encourage people back on the road in the post-COVID-19 era.
Earlier this month, the May Day holiday saw domestic tourism surpassing pre-epidemic levels with 230 million trips made across the country, higher than the 195 million trips registered in 2019, according to data from the Ministry of Culture and Tourism.
Ecotourism, rural tourism and themed itineraries are gaining momentum among Chinese travelers.
Favorable policies have been introduced across the country to celebrate the China Tourism Day covering bucket-list attractions but also off-the-beaten-path destinations in remote areas like Qinghai province and Xinjiang Uygur autonomous region.
Nationwide activities
In Shanghai, 69 scenic spots are slashing their admission fees in half on Wednesday, including Shanghai Disneyland Park, Oriental Pearl Tower, Shanghai Wild Animal Park and other popular tourist hotspots. But many are also limiting the number of visitors to avoid overcrowding, according to the Shanghai Municipal Administration of Culture and Tourism.
In the eastern province of Anhui, A-level tourist sites are opening their doors to the public for free. Others have been holding online activities since last week to give lucky visitors the chance to win tickets to popular attractions like the Yellow Mountain and Fangte Adventure Theme Park.
The main venue of the 2021 China Tourism Day celebrations is Wuhan, in the central province of Hubei. The city bore the brunt of the coronavirus epidemic in the country last year, enduring 76 days of lockdown to contain the spread of the virus. It has since roared back to life with visitors from around the country pouring in to support local businesses. Artistic performances and ticket discounts await the public across the city's scenic areas.
To mark the day, China Post is also issuing on Wednesday a set of four special stamps on "Fujian Tulou," rural round-shaped dwellings exclusively found in the southeastern province of Fujian and designated by the UNESCO as a World Heritage Site since 2008.