Mariners went all out to help whales
Share - WeChat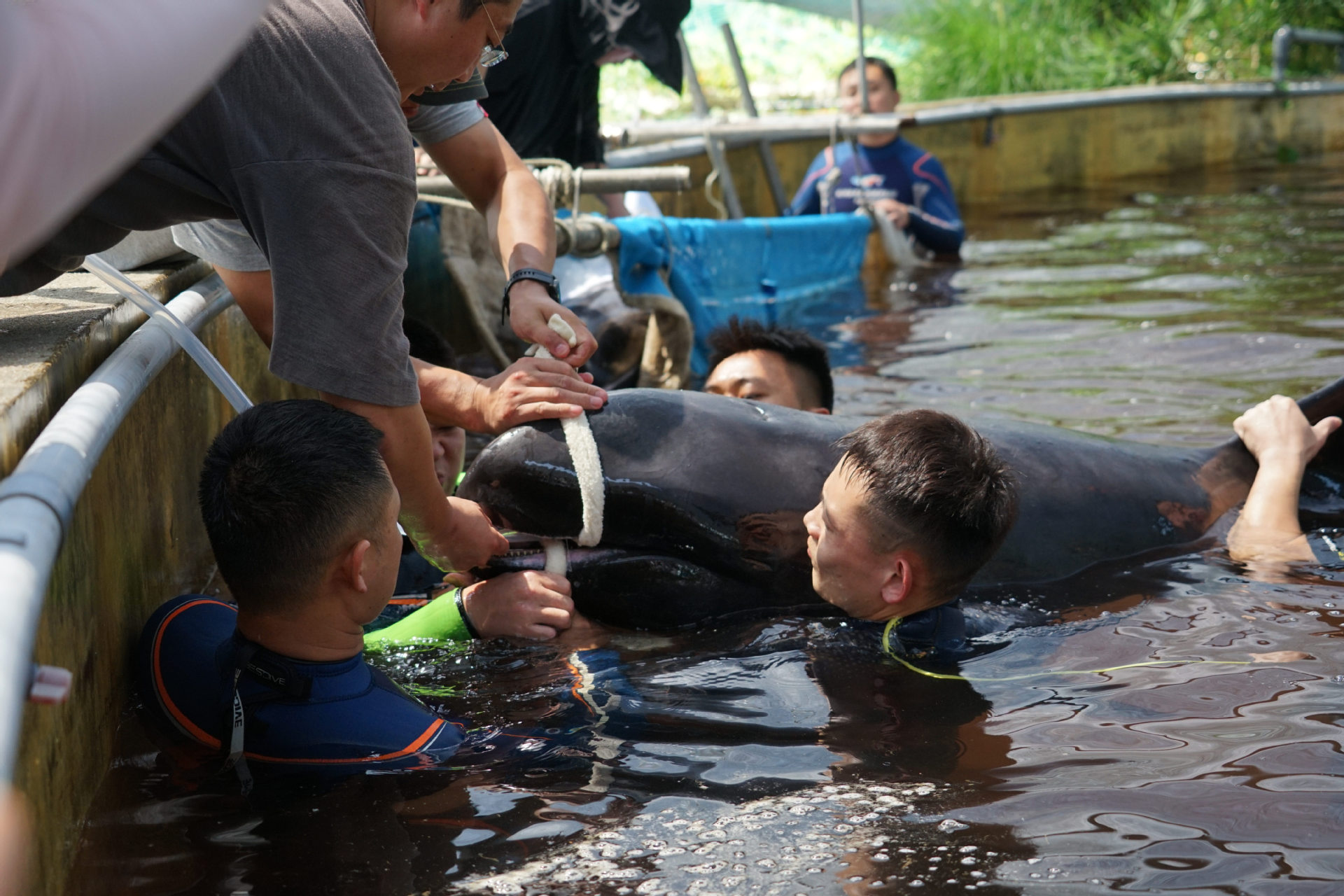 The remaining whale, which is still in poor physical condition, is being treated with the greatest care, including helping it to breathe by holding up its head.
"We are not certain whether the whale in poor condition has other hidden illnesses. We are not completely sure that we can save it, because there is little research on melon-headed whales in China," He said.
The six whales released into the sea could still possibly become stranded again, He said.
"The reason why the whales were stranded is still not clear. And these stranded whales were returned to the ocean because they are not adapted to artificial breeding environments on land."
"The main principle in rescuing these whales, which come from nature, is to return them to the ocean, because they are not very suited to an artificial breeding environment."
Cai Jingwen contributed to this story.