The Chinese 'Schindler'
Share - WeChat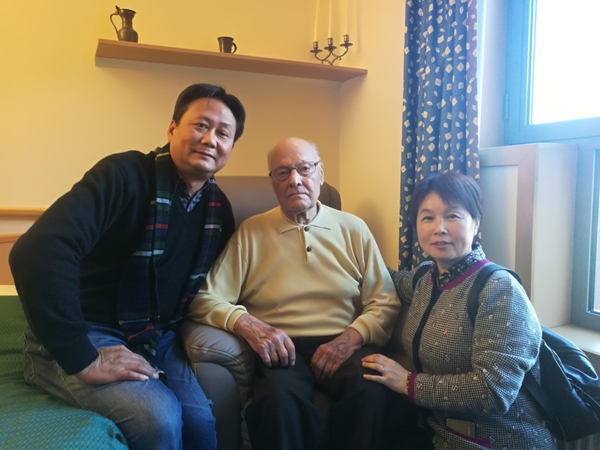 Book reveals incredible bravery of young woman in wartime Belgium who saved more than 100 lives, Liu Hanlu reports.
The horrors of war can, ironically, bring out the best in humans. When faced with despicable deeds, people can show their innate humanity. For Qian Xiuling, often known as Madame Perlinghi-Tsien, the choice to save more than 100 Belgians from the Nazis during World War II was obvious. It was also incredibly brave. She was awarded the "Hero of the State" medal in Belgium after the war.
Although her actions were like those of Oskar Schindler, the German industrialist who saved 1,200 Jewish lives during the Holocaust, and whose tale was turned into a major Hollywood film, she hardly mentioned her heroics to others. Instead, she hoped the world would forget about her exploits and she could return to normality, to a life that had been cruelly interrupted by the savagery of war.
But Chinese author Xu Feng had other ideas. It took 16 years to gather all of the missing pieces and retell the inspirational, and at times almost unbelievable, story of Qian in his new book, appropriately titled, Forget Me, which was published in April.
"Qian was just an ordinary citizen in Belgium, unlike Schindler and Ho Feng-shan (a Chinese diplomat in Austria who saved tens of thousands of Jews by issuing them visas during the war), who already had a relatively high economic and political status," says Xu. "It was harder for her to save so many people."
Her memory lives on and still inspires. Honored and loved in Belgium, there is a street named after Qian in Ecaussinnes, a city in the south of the country, from where she saved 96 people.
Most Popular