A valued visitor who is always made welcome
Share - WeChat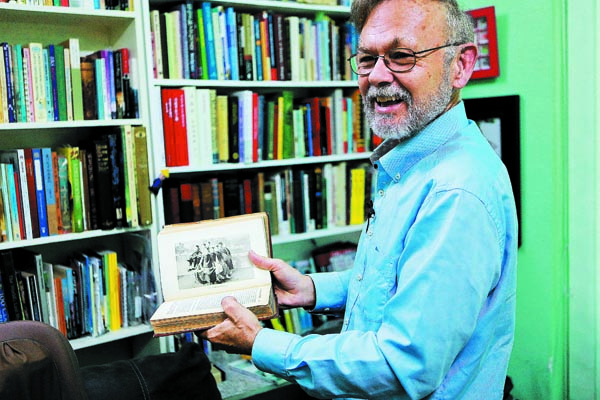 President hails former member of US Air Force, after book launch, as true witness to country's reform, Luo Wangshu reports.
For William N. Brown, it was a surprise to receive a letter from President Xi Jinping in February 2019. It arrived after he published a book with a collection of his letters to his family back in the United States concerning his three-decade life in China.
Named Off the Wall-How We Fell for China, the book was published in Chinese and English. The president was touched by the author's deep affection for the city where he lives-Xiamen in Fujian province, as well as for the country.
"I feel truly happy and honored to receive a letter from President Xi," says Brown, 65. He didn't expect feedback from Xi after sending the book and a letter to the president.
In the letter to Brown, Xi called him an eyewitness to China's reform and opening-up, and Xi appreciated him having represented Xiamen and Fujian province, and telling stories of China to the world.
Recalling what it was that made a free spirit like Brown, who had lived in more than 30 places before the age of 32, settle in China, he said it was yuanfen-a Chinese word that describes fate.
Fate brought the native of the US to Taiwan as a member of the US Air Force; fate introduced the young man to the Chinese mainland when he was stationed at the island's air force base; fate enabled him and his wife Susan Marie Allison to meet each other at an Easter lunch hosted by a mutual friend from Taiwan; fate again took him to Xiamen in East China's Fujian province-a city he often called Amoy to friends and family back home.
Brown is one of the best known foreigners in Xiamen, though he considers himself a "non-foreigner "and says Xiamen is his second hometown.
He is the city's global calling card.
Since he landed at the "backward little island city", he and his wife Susan Marie lived there for 33 years.
Sadly, she passed away in February in Xiamen. "She said she'd live here her entire life-and she did," Brown says.
Most Popular