Development district sees strong progress in construction, investment
Share - WeChat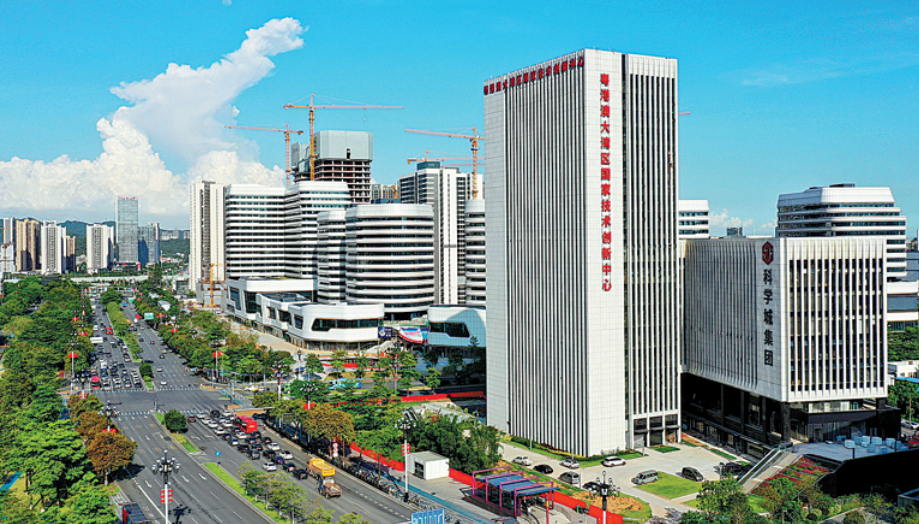 According to Chen Weiquan, director of the district's bureau of science and technology, the bureau will try to build GDD into a destination with a powerful strategic science and technology force, dynamic industrial technology innovation system and attractive innovation ecological environment in the coming years. He promised to better serve the scientific and technological companies that settle down in GDD.
Xu Dan, director of the district's bureau of industry and information, said the bureau will provide space element support for high-quality development of the manufacturing industry in GDD through new land planning, developing new industries and accelerating reconstruction and upgrade in the coming months.
When all the megaprojects have been completed and production starts, they are expected to earn revenues of more than 1 trillion yuan in the future, driving the district's industrial production and sales volume of commodities to exceed 1 trillion yuan respectively.
Meanwhile, construction of the megaprojects also helped drive fixed asset investment to grow 18.2 percent year-on-year in 2020 and 61 percent year-on-year in the first five months of 2021.
To further promote the development of new and high-tech and innovative technologies, GDD is sparing no effort to attract high-quality talents from home and abroad.
Famous scientists and academicians, including Zhong Nanshan, Zhang Boli and Shi Yigong, have set up their labs, research institutes and companies to begin their research and production in GDD, Gu said.
The district is also speeding up its education industrial development by attracting renowned colleges and universities from home and abroad to build their campuses.
Having attracted renowned domestic and foreign schools to settle down in the district, the district has now increased its enrollment by more than 63,000 students.
And the research institutes of Central University of Finance and Economics, Xidian University and Guangdong University of Foreign Studies have also begun recruiting new students.
GDD is also accelerating the preparation and construction of Huangpu University and Guangzhou Jiaotong University to further integrate the development of industrial development and scientific research with higher education.
To achieve the goal, the district is also speeding up construction of infrastructural facilities to further improve the district's living and working environment.
In addition to advanced highway networks that link the district to ports, railway stations and airports in the southern Chinese region, GDD is accelerating construction of the eastern extension line of the district's rail transit line 5 and the second phase of the district's rail transit line 7 as well as other major communication projects and facilities.
The district's mileage of rail transit will be increased from 66.6 kilometers to 149.6 km, an increase of 124.6 percent, when the two rail transit projects are completed.
Construction of a branch of Nanfang Hospital, a major hospital in Guangzhou, and the Affiliated Women and Children's Hospital of Guangzhou Medical University, is now nearly completed and they will increase inpatient beds more than 50 percent.
Meanwhile, the district has planned to construct more than 46.5 km of greenways while building a number of ecological civilization demonstration zones, civilization villages and modern agricultural parks, through reconstruction of its old downtown areas in the following years.
The improved public facilities have helped transform the district from an industrial development zone into one of the major destinations suitable for business startups, innovation, living and working in the southern Chinese region.
GDD now has a permanent population of more than 1.26 million, an increase of 430,000, or 52 percent, when compared to the figure recorded a decade ago.
The proportion of the population with at least a university education level has doubled.