In harmony with nature
Share - WeChat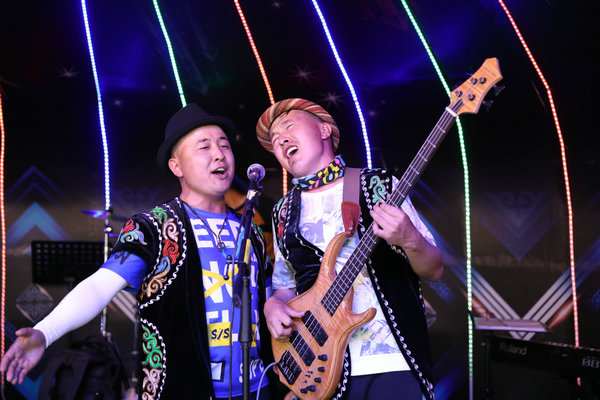 Wan, 31, used to be a ballad singer-songwriter, who performed in bars and live music venues in Chengdu, the capital of Sichuan province.
In 2018, he was invited to play at the Nalati grassland.
"I was a freelance singer in Chengdu, which meant an unstable income. Currently, being a member of the Nalati band, I can stay closer to my family and earn more than 10,000 yuan ($1,563) per month, which gives me a feeling of security," he says. His home is just 50 kilometers away from the scenic spot where he performs.
The band was founded on Nov 20,2018. They began to rearrange their songs into choral music, using the accompaniment of dombra (a long-necked lute with two strings), tambourine, harmonica, panpipe and other instruments.
"We would often use the traditional musical instruments of different ethnic groups, especially the sybyzgy (a type of flute) and dombra of the Kazak people, in our musical works. I think these ethnic cultural elements can empower our band," Wan says.