Nation expands intangible cultural heritage item list
Share - WeChat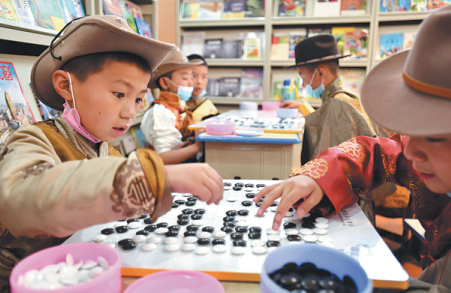 The Ministry of Culture and Tourism released a new group of 325 national intangible cultural heritage items on Thursday in Beijing, increasing the list established in 2006 to 1,557 items.
Judges organized by the ministry selected the new items from 943 nominations from around the country falling under 11 categories, which include folklore, traditional music, dance, opera, sports, arts, crafts, medicine, and, a new category, diet.
"One reason for adding the new category this year was that nominations concerning traditional diet made up one-sixth of the total, a rather high proportion," said Wang Chenyang, director of the ministry's Intangible Cultural Heritage Department.
Traditional diet used to be classified among traditional crafts in the list. However, its judging standards vary considerably from those for other crafts, such as pottery, textile technology or architecture, he said.
This year, cooking skills such as those of Sichuan, Anhui and Chaozhou cuisines entered the traditional diet list, in addition to the cooking skills of local snacks like Shaxian county snacks, Guilin rice noodles and Lanzhou beef noodles.
"Over thousands of years, Chinese people from different areas have created diverse diets in accordance with their different living environments and local products. This category is not only about cooking skills, but a whole set of knowledge and practices regarding selection of ingredients, processing, cooking and consuming," Wang said.
These are important parts of Chinese social life and convey Chinese people's ideas about health and respect for food and nature, he said.
As the selection gave great attention to intangible cultural heritage items from various ethnic groups, Mongolian leather carvings, Tibetan chess, Uygur hockey, Yi architecture techniques, Tatar pastry, among others, entered the list.
Items such as the cheongsam and the Tin Hau (Goddess of the Sea Matsu) Festival from the Hong Kong Special Administrative Region, and the Cantonese plays and cuisines of locally born Portuguese in the Macao SAR were also added to the list.
Apart from endangered items, another focus of this year was nominations that would help to alleviate poverty, such as the Mongolian embroidery in Horqin Right Wing Middle Banner in Hinggan League, Inner Mongolia autonomous region.
The local government has organized embroidery training classes for over 10,000 people. About 26,000 local women currently work in the industry. More than 2,800 impoverished households have benefited from it, and people's annual income growth has increased over 2,000 yuan ($315) per capita.
"In recent years, with creative development, many intangible cultural heritage items have integrated into modern life and have contributed to the country's economic development and the improvement of people's cultural life," Wang said.
Most Popular