Elephant 'dads' bring tender care to pachyderms
Share - WeChat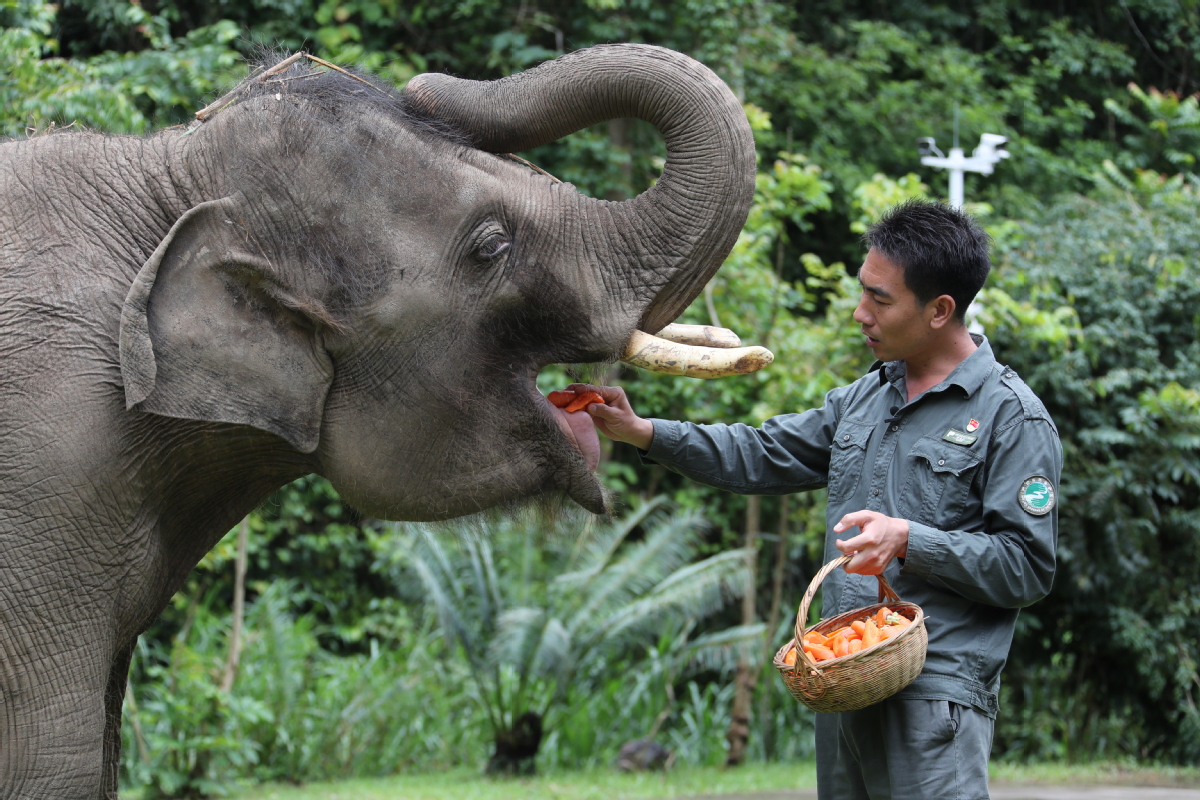 More than 30 people caring for Asian elephants at the Asian Elephant Breeding and Rescue Center in Xishuangbanna, Southwest China's Yunnan province, are dubbed "elephant dads".
They have so far rescued and looked after 24 wild Asian elephants that have been injured or abandoned by their herds.
"The ultimate goal of 'elephant dads' is to return the wild elephants to nature after treatment, because that's where they truly belong," said Xiong Chaoyong, one of the "dads" who has been tending wild elephants for 20 years.
With the help of these caregivers most of the wild elephants have regained their lives, recovered from trauma and made human friends.