China's reserve goalkeeper to miss World Cup qualifier against Philippines
Share - WeChat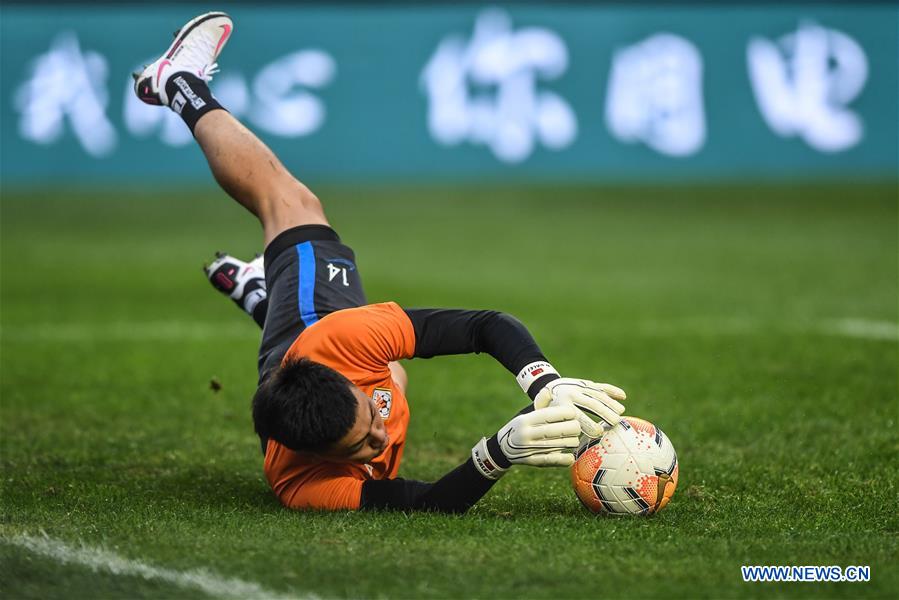 SHARJAH, United Arab Emirates - China's reserve goalkeeper Wang Dalei has been ruled out of playing their crucial FIFA World Cup qualifier against the Philippines, China head coach Li Tie said on Sunday.
China is to face the Philippines on Monday in an encounter which the Chinese side has to win to keep their World Cup hopes alive.
Li said all players except Wang are fit for the match.
"All the players but for Wang Dalei can play the game," he said.
"Wang Dalei has a waist injury which was exacerbated by our long flight from China. He cannot play tomorrow according to our doctors' advice," Li said.
It calls for strong willpower from the players to play in the sweltering heat, Li said.
"I don't want to talk about the weather. It's fair for both sides. Maybe the Philippines are more accustomed than us. We need to have very strong mental power if we want to win the game," he added.
Chin sits second in Group A with 10 points, eight points behind leader Syria.