Solo exhibition of artist Shu Yong comes to Beijing
Share - WeChat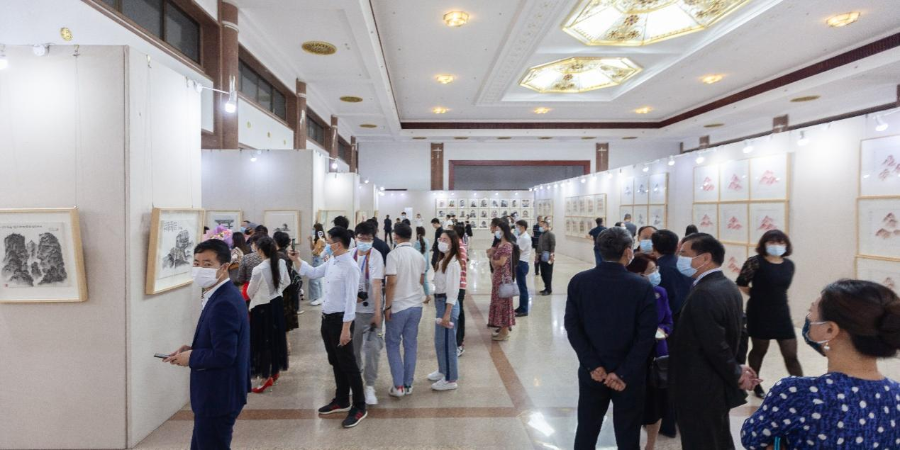 A solo exhibition of Chinese contemporary artist Shu Yong opened at Beijing's Cultural Palace of Nationalities on May 28, showcasing his representative works and the paintings he created to pay tribute to medical workers.
This exhibition is the only one so far that introduces Shu's iconic works of The Flowers of Life, Golden Bridge on Silk Road, the "one painting each day" series, and a model of Shu's latest work in progress The Boat of Destiny.
The "one painting each day" series plays a major role in the exhibition. Since the COVID-19 outbreak, Shu began this project that aims to create one painting every day, to pay tribute to the medical workers who fought the pandemic on the front line.
The exhibition premiered in June, 2020, in Changsha, Hunan province, before touring to eight cities including Shanghai, Chongqing, Hangzhou of Zhejiang province, and Guangzhou and Shenzhen of Guangdong province.
Until the end of 2020, a total of more than one million people around the country have visited the exhibition, and the exhibition has raised over six million yuan ($943,000) worth of medical supplies that were donated to regions in Hunan, Yunnan and Guizhou provinces.