Exhibition in Chongqing hails artistic lineage
Share - WeChat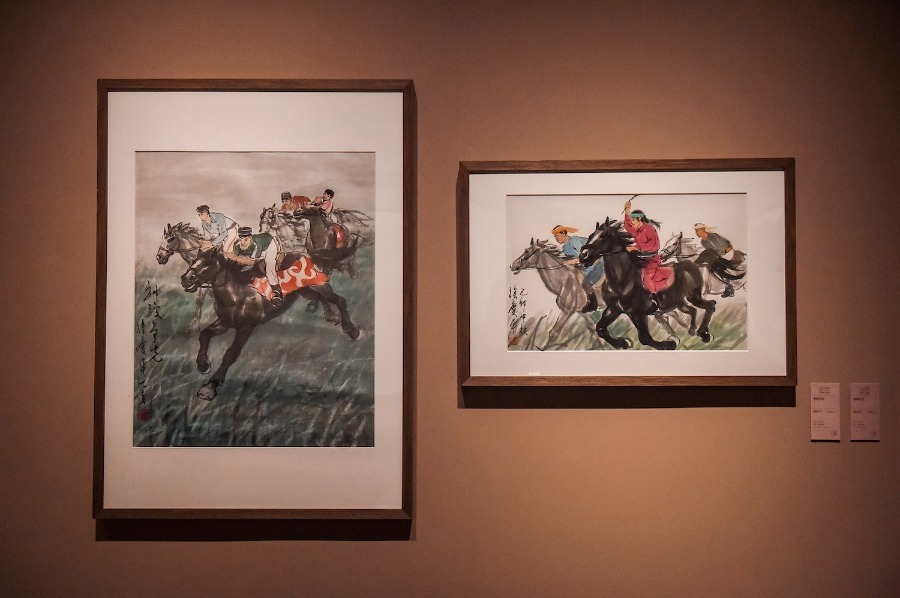 Lineage in Brushstrokes, an exhibition at the Peon Art Museum Chongqing, shows the role of art as a force of unity in six individual families. The exhibition until July 18 displays more than 80 paintings, sculptures and letters by family members who are all devoted to art creation and education in four generations.
Featured families include the Xu Beihong, a prominent figure of 20th-century Chinese art, and his contemporaries, Li Kuchan, a master of classical Chinese painting, and Wang Qi a print-making artist.
Also there are families of Xu's students' Wei Jiangfan and Yang Xianrang, as well as the family of Yan Xinyuan, a student of Yang.
All together, the works showcase the scope of modern Chinese art and reflect the cultural movements throughout decades.
The museum is transformed from an old building once used as the former residence of Xu Beihong while he was in Chongqing in the 1940s.