CE to submit soon report on implementation of security law
Share - WeChat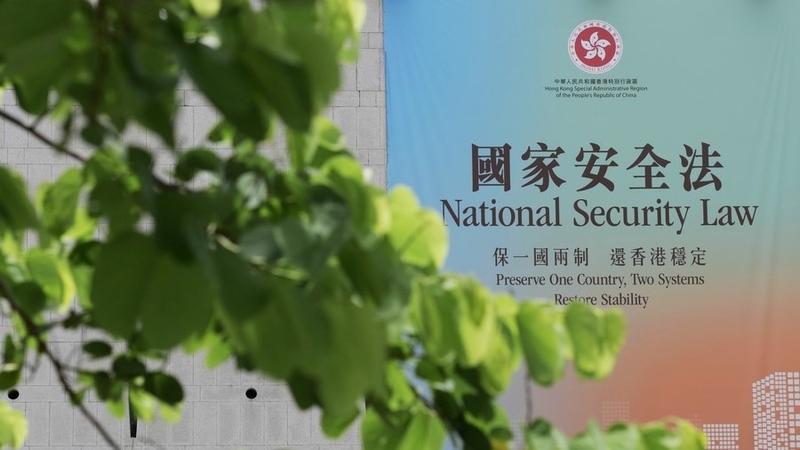 HONG KONG - The Hong Kong authorities will review by the end of this month the status of implementation of the National Security Law in the special administrative region, Chief Executive Carrie Lam Cheng Yuet-ngor said on Tuesday.
June 30 marks the first anniversary of the law's entry into force. The Standing Committee of the National People's Congress, China's top legislature, adopted it last year.
Saying that the law has had a profound impact on society over the past year, Lam told the media ahead of a weekly Executive Council meeting that she would soon submit an annual report on the performance of the region's duty to safeguard national security as required by Article 11 of the National Security Law.
The report won't be made public due to the confidentiality clauses, she added.
Other relevant authorities in the SAR such as the law enforcement agencies and the Department of Justice will also review the implementation of the law this month.
In addition to these departments, every organ in the city, including the executive, legislative and judicial branches as well as groups like the media, universities and schools, shares some responsibility to implement the law and safeguard national security, Lam said during the briefing.
The National Security Law has made clearer the duties of the SAR and the nature of the relationship between the region and the country, said Lam.
As an inseparable part of China, Hong Kong has the responsibility to uphold the Basic Law and the Constitution. Article 1 of the Constitution stipulates that "the socialist system is the fundamental system of the People's Republic of China," and that "leadership by the Communist Party of China is the defining feature of socialism with Chinese characteristics", said the CE. There can be no violation of the Constitution in Hong Kong, she added.