Revered liver surgery pioneer Wu Mengchao dies at 99
Share - WeChat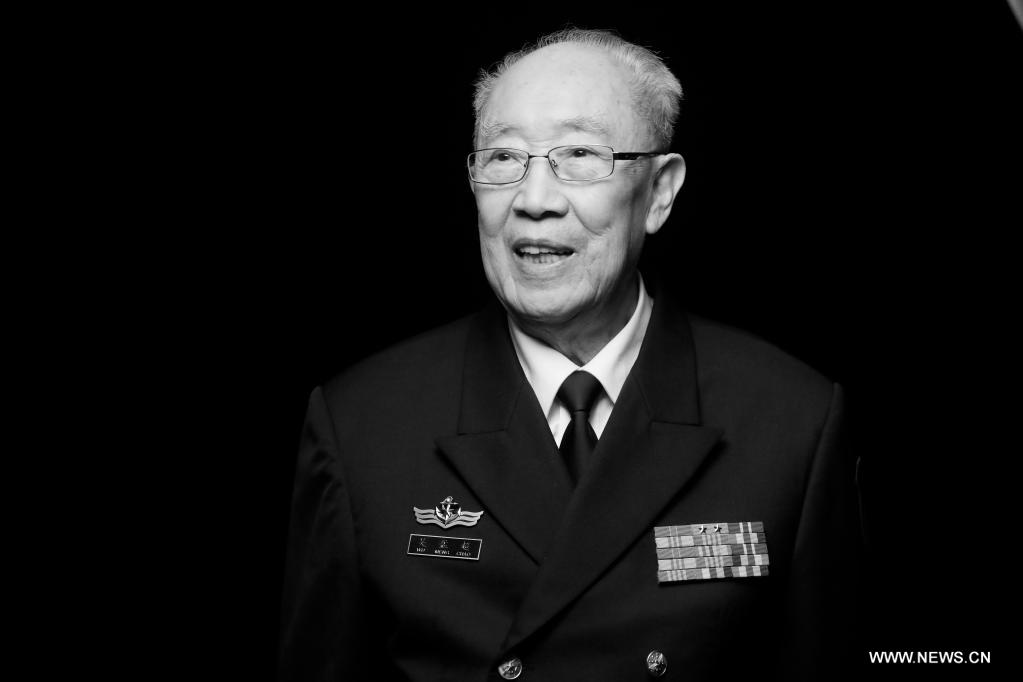 Wu Mengchao, the revered liver surgeon who pioneered the field in China and drastically improved the country's surgical success rate for liver cancer, passed away in Shanghai due to illness on Saturday at the age of 99.
In 1991, Wu was elected an academician of the Chinese Academy of Sciences. In 2005, he became the first physician to receive the State Preeminent Science and Technology Award, China's highest academic accolade, for raising the success rate of hepatic surgery for liver cancer patients in China from 16 percent to over 98 percent.
Wu was born in 1922 into a poor family in Minqing county, East China's Fujian province. At age 5, Wu and his family moved to Malaysia as migrant workers to work in the local rubber industry. In 1940, Wu left his family and returned to a war-torn China, hoping to join the People's Liberation Army and fight the Japanese intruders.
During his transit in Ho Chi Minh City in Vietnam, a French Customs officer asked Wu to press his fingerprints despite the fact he was literate and could sign his name like European travelers. After Wu insisted on signing, the officer scolded him, saying: "you are the yellow race, the sick man of Asia, you cannot sign!"
"That moment of humiliation is branded into my heart and soul," Wu said in a public lecture in 2012. "It was that moment I become determined to help my country grow stronger, so we won't be bullied and discriminated against by foreigners."
But the path to the Red Army's headquarters in Yan'an, Northwest China's Shaanxi province, proved too perilous to travel, so Wu decided to help his countrymen by studying medicine instead. In 1949, he graduated from the Tongji University School of Medicine.
For the next several decades, Wu would spearhead the development of China's liver surgery from scratch by translating foreign scientific literature, performing major surgeries, and training over 250 graduate students. As a result, he is dubbed the "father of liver and gallbladder surgeries in China".
Illustrious career
After seven decades in medicine, Wu retired in 2019 at age 97, becoming the world's longest active liver surgeon. In 2010, the Minor Planet Center of the Smithsonian Astrophysical Observatory named asteroid 17606 after Wu as a tribute to his contribution in the field of hepatic surgery.
Over his career, Wu conducted more than 16,000 operations and saved nearly 20,000 lives, punctuated with record-setting feats, including operating on a four-month-old baby in 1984 and removing a liver tumor 68 centimeters in diameter and weighing 36 kilograms from a man in 1975.
He had spent so many hours standing and working in the operation room that some of his fingers and toes are permanently deformed. But this did not deter him from carrying out two to three surgeries per week, even in his 90s, for he knew he was many patients' last hope for recovery. "I feel empty if not doing surgeries," Wu said.
Fang Honghui, the author of Wu's biography, called the physician's disfigured hands, "the hands of god" capable of granting new life to the sick and helpless with his extraordinary surgical skills.
In 2013, a 90-year-old woman surnamed Chen was diagnosed with a large liver tumor deemed inoperable by numerous hospitals due to her old age and underlying health conditions. Out of desperation, Chen's family eventually reached out to Wu, who was 92 at the time.
Wu accepted Chen and decided to personally perform the operation. He removed a 13-centimeter tumor in 9 minutes while the patient lost less than 150 milligrams of blood, a masterful surgery that is still being raved about by Wu's colleagues today. She recovered and was discharged from the hospital 10 days later.
Cheng Yue'e, a nurse who worked with Wu for over 30 years, said in 2018, after a particularly difficult surgery that left Wu soaking in sweat, the 96-year-old sat in a chair and said, "If I were to collapse in the operation room, remember to wipe my face, don't let people see me with a face full of sweat."
"I am 96 years old, I can't work as long as you youngsters, so I've got to make best use of every second I have," he said. "So long as I live a day in this world, I will fight liver cancer for a day."