Expat group discovers cultural diversity of Wuxi
Share - WeChat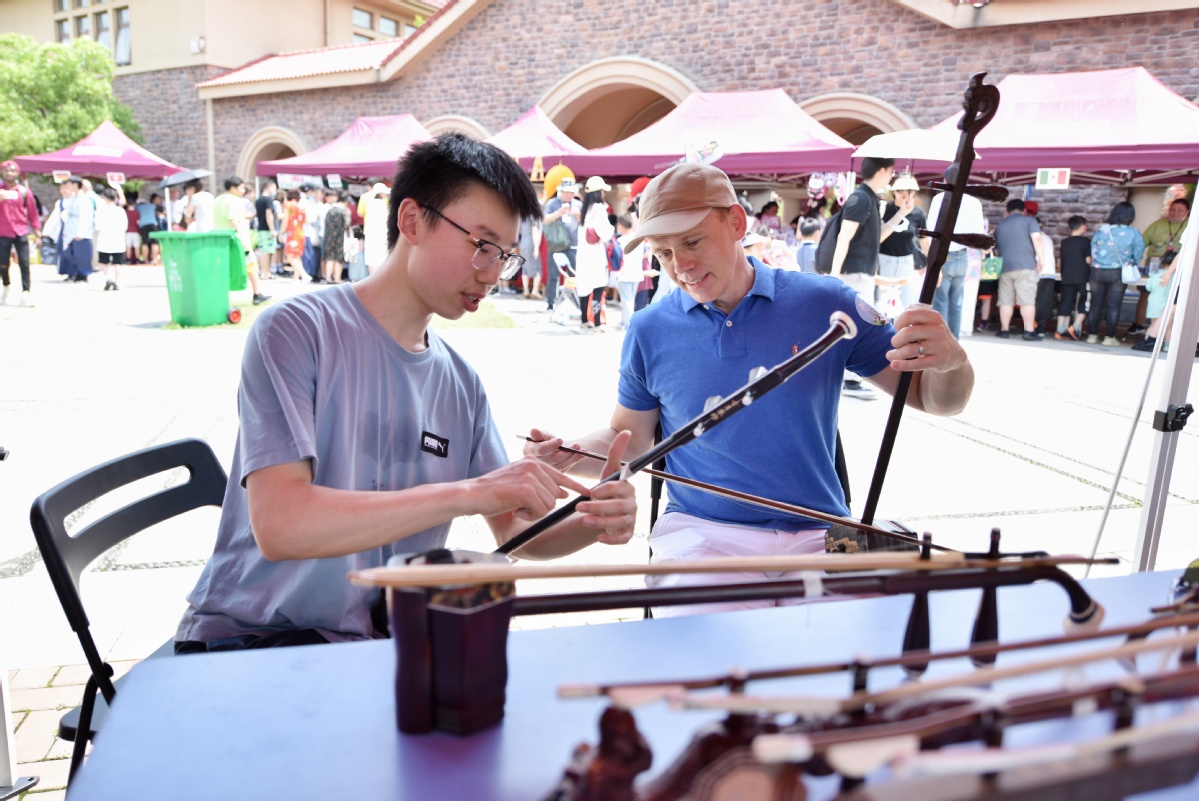 British expat Stephen Mclone had a go at playing Twinkle Twinkle Little Star for his daughter using the erhu.
"I think it would be very difficult to get to a good level. There are only two strings on the erhu, but it can make an even more beautiful sound than a guitar with six strings, or a violin with four," said Mclone.
The erhu, one of the most representative traditional music instruments in the southern Yangtze River Delta area, was first produced in Meicun in 1965. An erhu guild has since been set up, riding on the established "Meicun brand", with around 40,000 of the instruments produced in Wuxi each year.
The complexity and uniqueness of paper-cutting is so fascinating, said Obakeng Galeboe, a Botswanan student from Jiangnan University.
In the afternoon, participants headed to Daxigang Wetland Park in Xinwu district to enjoy the beautiful scenery beside Taihu Lake.