HKSAR chief executive expects 2nd reading of electoral bill on May 26
Share - WeChat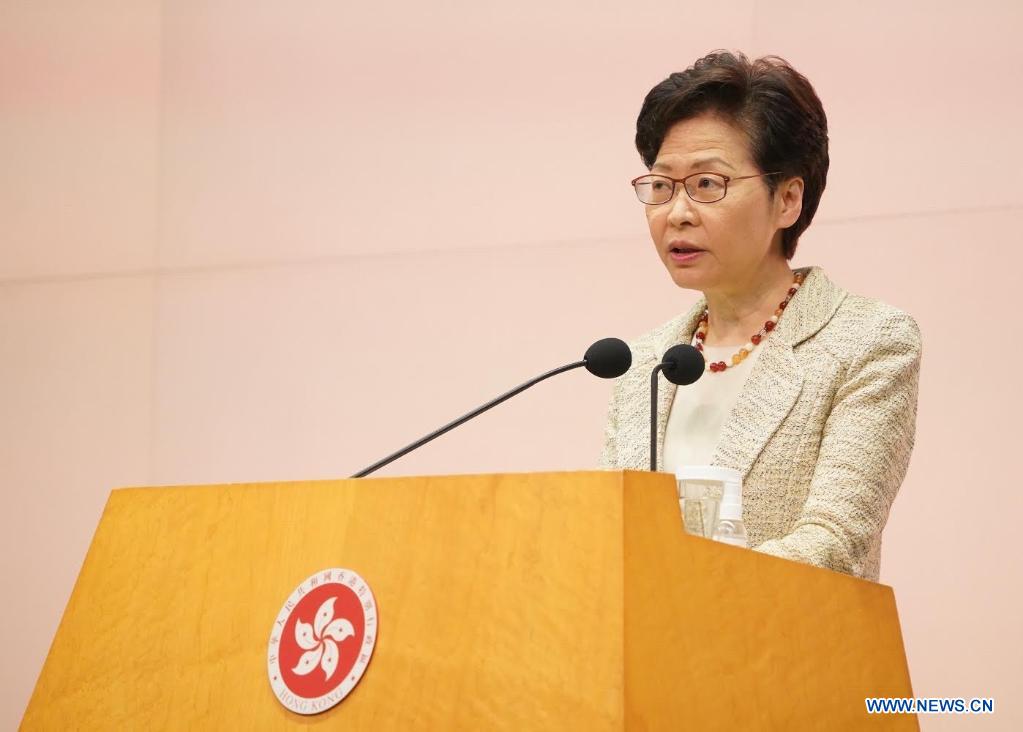 HONG KONG - Chief Executive of China's Hong Kong Special Administrative Region (HKSAR) Carrie Lam said on Tuesday that the second reading of amendments to Hong Kong's electoral laws will resume in the Legislative Council (LegCo) on May 26.
During a press conference, Lam said the preparation for upcoming elections will start after the passage of the bill, with the registration of voters as the first step.
The HKSAR will hold three major elections of the Election Committee, the LegCo and the Chief Executive in less than a year.
The Improving Electoral System (Consolidated Amendments) Bill 2021 was first brought to the LegCo on April 14.
When briefing reporters about other legislative work, Lam said she will sign a bill adopted last week on the oath-taking for public officers in a couple of days and it will take effect on Friday. The government has announced related oath-taking requirements for district councilors.
By the end of July, the government will propose 10 more bills to the LegCo, including amendments to laws concerning the national flag and the national emblem, Lam said, expressing confidence in the legislature in completing the work.