In music's tranquil chamber, the future belongs to the young
Share - WeChat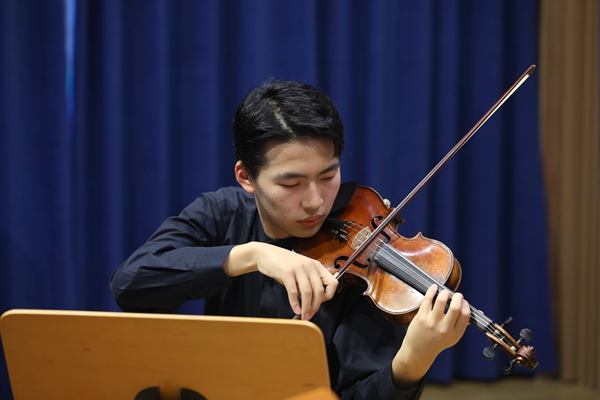 Since then he has been keen on playing chamber music and he is prepared to study conducting, which will allow him to learn more about other musical instruments, he said.
Wang Guan, a harpist who is one of the judges of the China Youth Music Competition-Hummingbird Music Award, said: "There are so many talented young musicians in China who have received classical music training from a young age. Some may not become a professional musician but they will enjoy classical music for the rest of their life, and that's great."
Wang, a teacher of the Central Conservatory of Music in Beijing, said developing a feel for chamber music is critical for young musicians because "it's about listening to each other and working with other people".
Wang also conducts workshops for amateur musicians, mostly young children or teenagers, and she encourages them to play together onstage because "it's a good way to learn from each other".
She began playing piano when she was 3, and the guzheng, or Chinese Zither, when she was 4. She was enrolled to study at the Central Conservatory of Music primary school when she was 10, which was when her piano teacher introduced the harp to her, she said.
Most Popular