From wheelchair, woman lifts many out of poverty
Share - WeChat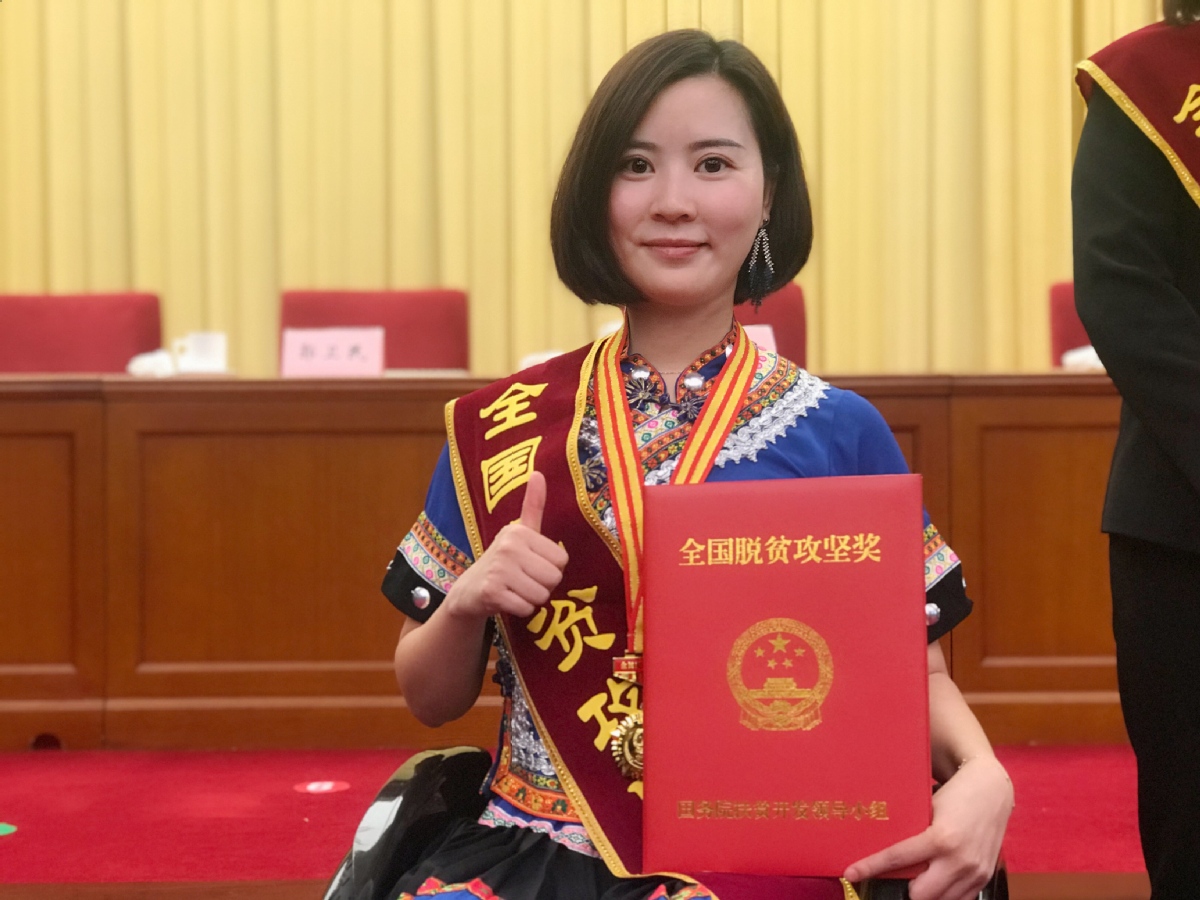 "Preserve your dignity as a nobody; promote the social welfare as a somebody" is one of Yang Shuting's favorite sayings. Inspired, she determined to lead her neighbors to get rich together.
Yang, dubbed the Flower Fairy, was born in Chengbu Miao autonomous county of Shaoyang, Hunan province, in 1991. She suffered from high paraplegia below her chest after she was injured in a car crash when she was 20. Yang turned her eyes to the internet world after sitting in a wheelchair contemplating what to do with her life. She was acutely aware that both domestic and international markets for artificial flowers were huge, and she set up a handicraft store on Taobao in 2014.
Gewu village of Baimaoping town is located in a remote area of Chengbu. Because of geographical conditions and traffic restrictions, villagers have no other sources of income except grain or leaving to work elsewhere.
Yang registered "Chengbu Wanhong Flower Planting Professional Cooperative" in May, 2015, mainly engaged in three series of artificial flowers - the lily, butterfly orchid and Hydrangea macrophylla, a kind of flowering shrub native to Japan. Only semi-finished products were produced in the workshop of the cooperative, which required a lot of labor to assemble finished products.
So Yang signed a cooperation agreement with more than 200 poor families. The cooperative provided semi-finished artificial flowers for the villagers, who assembled complete arrangements at home. Then the cooperative recycled and sold artificial flowers in a unified way.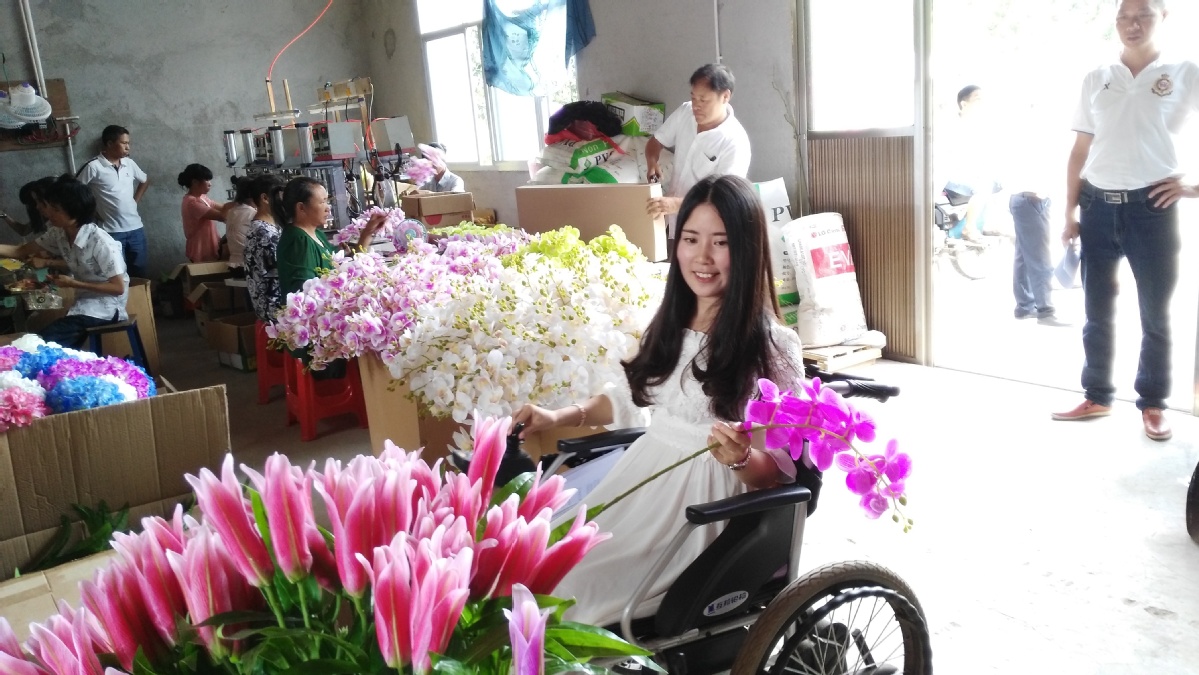 After that, Yang set up 22 flower assembly agencies and two poverty alleviation workshops with more than 400 villagers participating in flower assembly, with a monthly per capita income of 2,000 to 4,000 yuan ($310-$620).
Then she founded a company that produced commodities for foreign trade, such as footballs, backpacks, artificial flowers and other goods.
At present, more than 380 poor households, 59 disabled people and more than 1,300 ordinary people in more than 30 villages have been lifted out of poverty through cooperatives founded by Yang.
Sun Siyan contributed to this story.