Token of art appreciation
Share - WeChat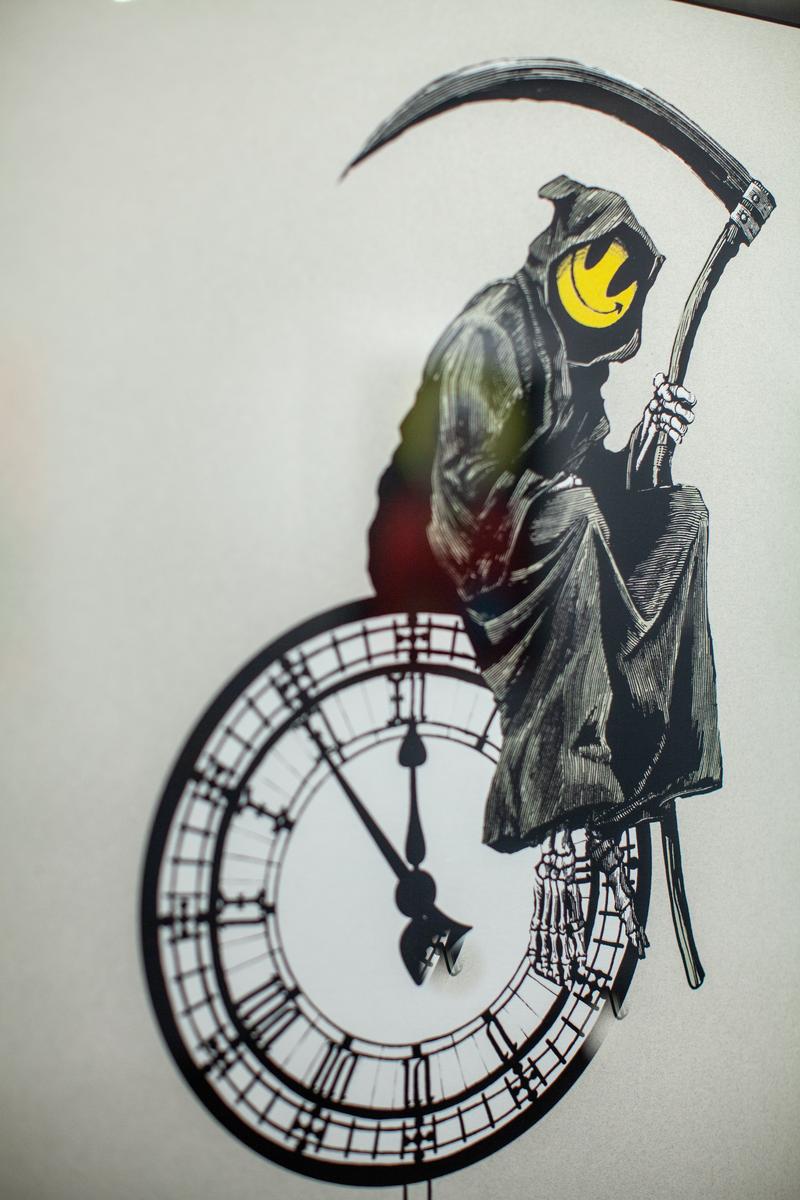 Is the art any good?
Whether its success is organic or not, increasingly NFT is making inroads into the traditional art spaces. House of Fine Art Gallery in London has launched its ARTCELS digital investment platform where subscribers can buy shares in a portfolio of blue-chip art by the likes of Kaws, Banksy, Damien Hirst, Jeff Koons and more. Similar to an investment fund, subscribers have no say in the sale of these works but will receive dividends as part of the purchasing agreement written directly into the relevant blockchain code. ARTCELS releases new portfolios annually and tours the art pieces around the world, giving subscribers a chance to see their investments in the physical space. Last year's XXI series went to London, Los Angeles and Mykonos; and the Millennials portfolio, released in April, is expected to reach Shanghai by the end of this year.
"We love NFT-backed digital art but it all must link to quality art with a real process," said HOFA founder Elio D'Anna. "The value isn't just in the digital file or the token. So many seem to think they can just release anything with NFT and it can sell for millions."
"Earlier, NFTs were all about numbers and profits. But we're getting to a point where we see really good work and realizing the importance of selling NFT with something physical and making a connection between the two, rather than focusing on just the metaverse," he added.
Entriken, however, argues that the NFT art buyer is far from what he calls an "entrepreneurial opportunist". Aside from having a genuine appreciation for the artist and artwork, he said, the NFT art investor is looking for a foolproof stamp of authenticity.
"With an NFT, there's no confusion that it is 100 percent real. It holds the same importance as your (luxury designer) handbag's hologram sticker, which is much easier to copy."
"Some of the stuff you see on Rarible (a blockchain marketplace for collectibles), ... there's a lot of FOMO (fear of missing out) happening, he said, adding that speculators often "don't even look at what they're buying".
Aside from authentication, the use of NFT in art promises unprecedented transparency, such as automating the payment of resale royalties and creating new models of profit distribution that ultimately give control back to the artist.
Entriken, therefore, advises buyers to stick to reputable platforms, comparing buying from lesser-known marketplaces to "randomly walking into a coffee shop and bidding $2 million on the art on its walls".
Despite the current confusions and skepticism about the efficacy and viability of the system, NFTs are the currency of the future. As companies and creators continue to explore its applications, find correlation with other currencies and eliminate the loopholes for illegal activities, the value of NFT in the areas of authentication, record-keeping and giving artists another stage to shine on will likely be better appreciated.
In other words, watch this space: NFTs are staying.