Villager's library closes the book on poverty
Share - WeChat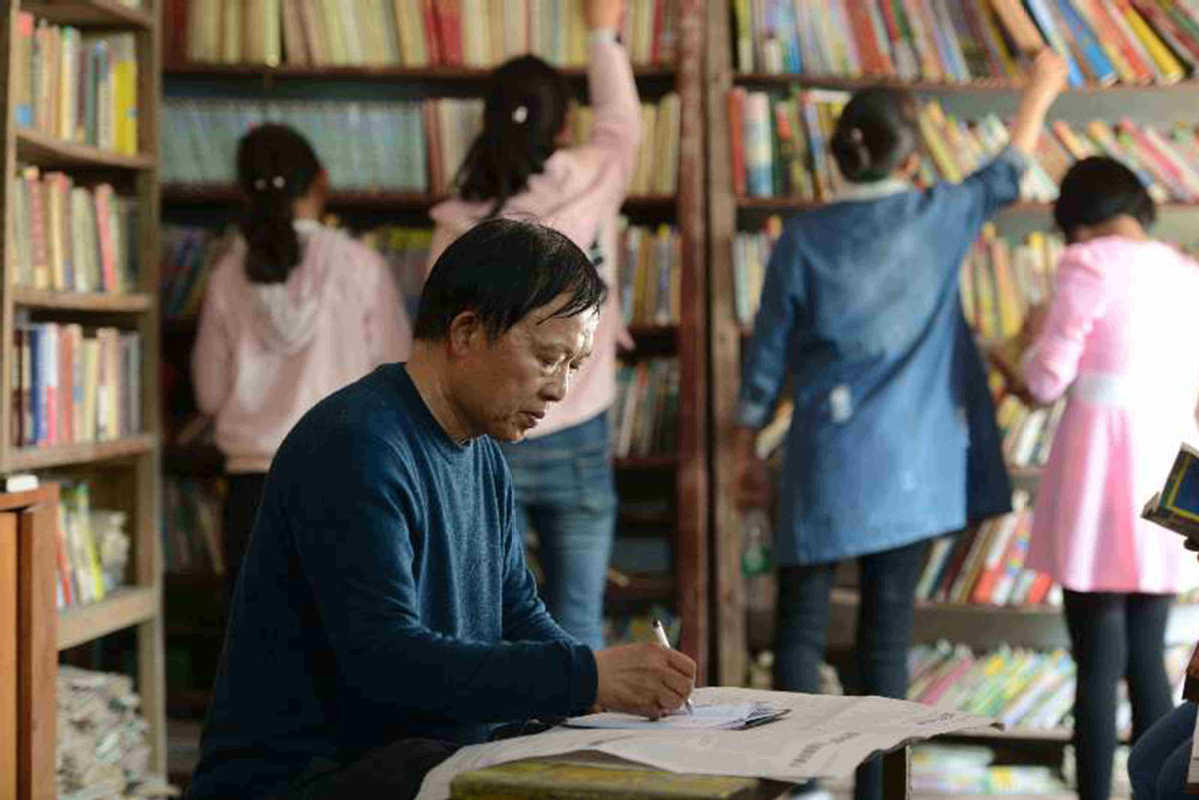 Forty years ago, Du Dejian established a "library" for farmers in a shabby room of his adobe dwelling in Zhangfang village, Shanxi province. Since then, the library has been developed into a two-story building that houses 40,000 books and hundreds of newspapers and magazines.
Du said over the decades more than 15,000 villagers have used the library's resources to improve their knowledge and learn agricultural techniques that have helped them beat poverty. About 80 families acquired legal knowledge to defend their rights, while thousands of farmers have benefited from training sessions on agricultural production organized by the library.
Du said the interior of the library is much better equipped than when it started and boasts two new computers, an electric heater, two air conditioners and a 165-cm TV.
A difficult start
In the late 1970s, when China's reform and opening-up had just begun, villagers in Zhangfang were excited about the prospects for agricultural production. "However, because of a lack of knowledge and techniques, people often used pesticides and chemical fertilizers in the wrong way, resulting in great economic losses," he said.
Du, who was 18 at the time, was determined to help his fellow villagers by building "a hall of knowledge for farmers".
However, like most other villagers in Zhangfang his family was poor. In order to buy the books and pay for the newspaper and magazine subscriptions, Du saved every spare penny and raised funds by selling ice creams in summer and firecrackers in winter.
His persistence paid off, and on Jan 1, 1981, Du opened the library in a room at his home.
Despite a small income, Du managed to pay the yearly subscriptions on hundreds of newspapers and magazines totaling 2,000 to 3,000 yuan ($308-$462), which has been a heavy financial burden on his family.
Fortunately, Du would not be alone for long in his endeavors. Hearing his story, local government departments and nongovernmental organizations lent a hand.
The education bureau of Yuncheng city in Shanxi gave him some bookshelves, two factories helped Du raise money for the library and the province's culture department and a bookstore donated books. Taiyuan University of Technology bought the library a computer.