Villager's library closes the book on poverty
Share - WeChat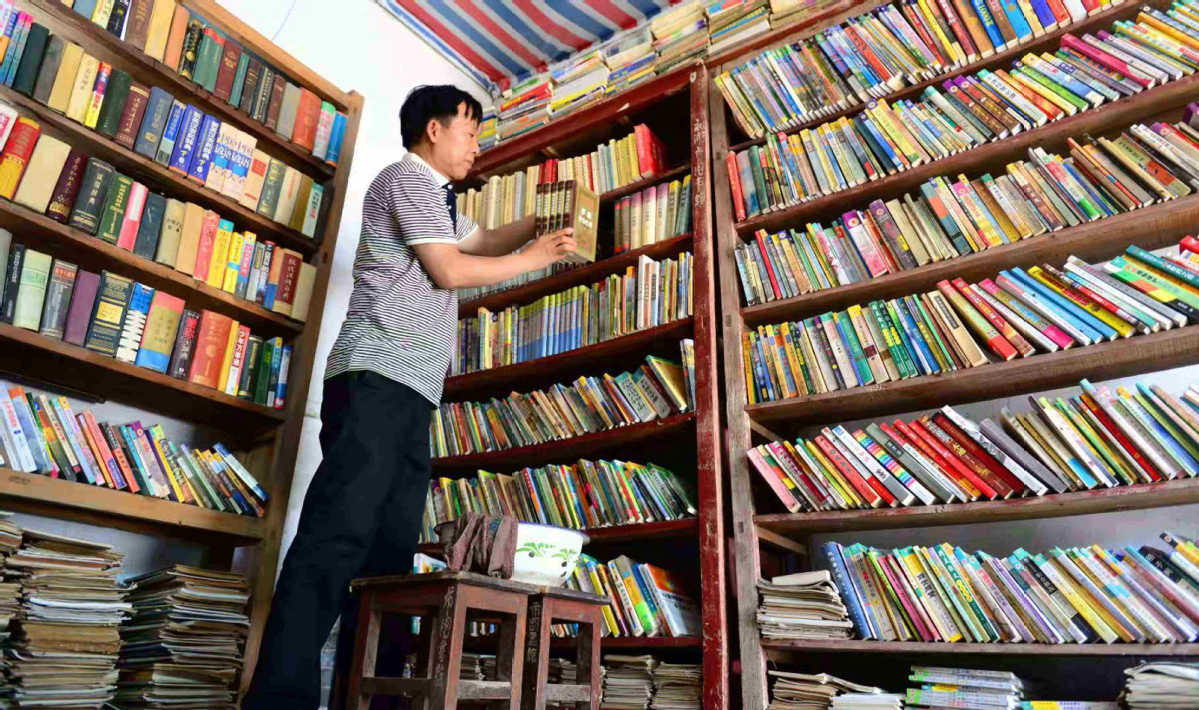 Attracting visitors
An unexpected problem was attracting visitors.
Du said after the library opened, some villagers came to have a look out of curiosity and then never showed up again as less-educated farmers had no interest in reading books.
To attract villagers to the library, Du tried many approaches. He put a pool table and TV inside in the hope that they would draw people in.
He also encouraged library members to sign their friends up and explain that they can borrow the books for free.
In addition, he organized night classes and published a newspaper to spread information to villagers on advances in agricultural production. Villagers started using the library in greater numbers and many of them began to benefit from reading and studying there, Du said. "Villager Shang Yunshe is a frequent library visitor. By reading books, he gained inspiration and made a fortune by investing in businesses such as tofu making, fungi growing and the animal breeding industry," Du said.
Villager Du Lijian was also a regular reader at the library. He has excelled in electrical engineering and now leads a good life in Yuncheng. Another villager, Fan Qiaoling, learned grape-planting techniques from books in the library and has now become a successful grape grower, Du Dejian said. "Her grapes are big and sweet and she has a good harvest each year," he said.
Having benefited from Du Dejian's library, the villagers show their appreciation when they can.
"In the harvest season, when I am busy with matters at the library, my fellow villagers harvested my crop for me, and some like Fan Qiaoling send grapes she has grown as a gift," Du Dejian said, adding he is grateful for their kindness.
A new challenge
The growth of the internet has thrown up another challenge. Library attendance has dwindled as people pay more attention to short videos and only read fragments of information.
Du Dejian is worried the library might shut down one day due to a lack of visitors. "If that really happens, all the books, newspapers and magazines here would be left unread and couldn't play a role in changing people's minds or helping them," he said.
Du Dejian's solution is to adapt reading to a society focused on digital information. He has initiated "book crossing", which originated in Europe half a century ago and involves leaving a book in a public place to be picked up and read by a multitude of people.
He has also set up WeChat groups and put his informal newspaper online to ensure that the latest agricultural production technologies are shared with people who need them. His efforts are paying off, and Du Dejian said library visits are on the rise again.