School official spreads grandfather's passion for education
By Liu Yukun, Kong Wenzheng, and Zhao Yandi in Zunyi, Guizhou | chinadaily.com.cn | Updated: 2021-04-20 16:48




Share - WeChat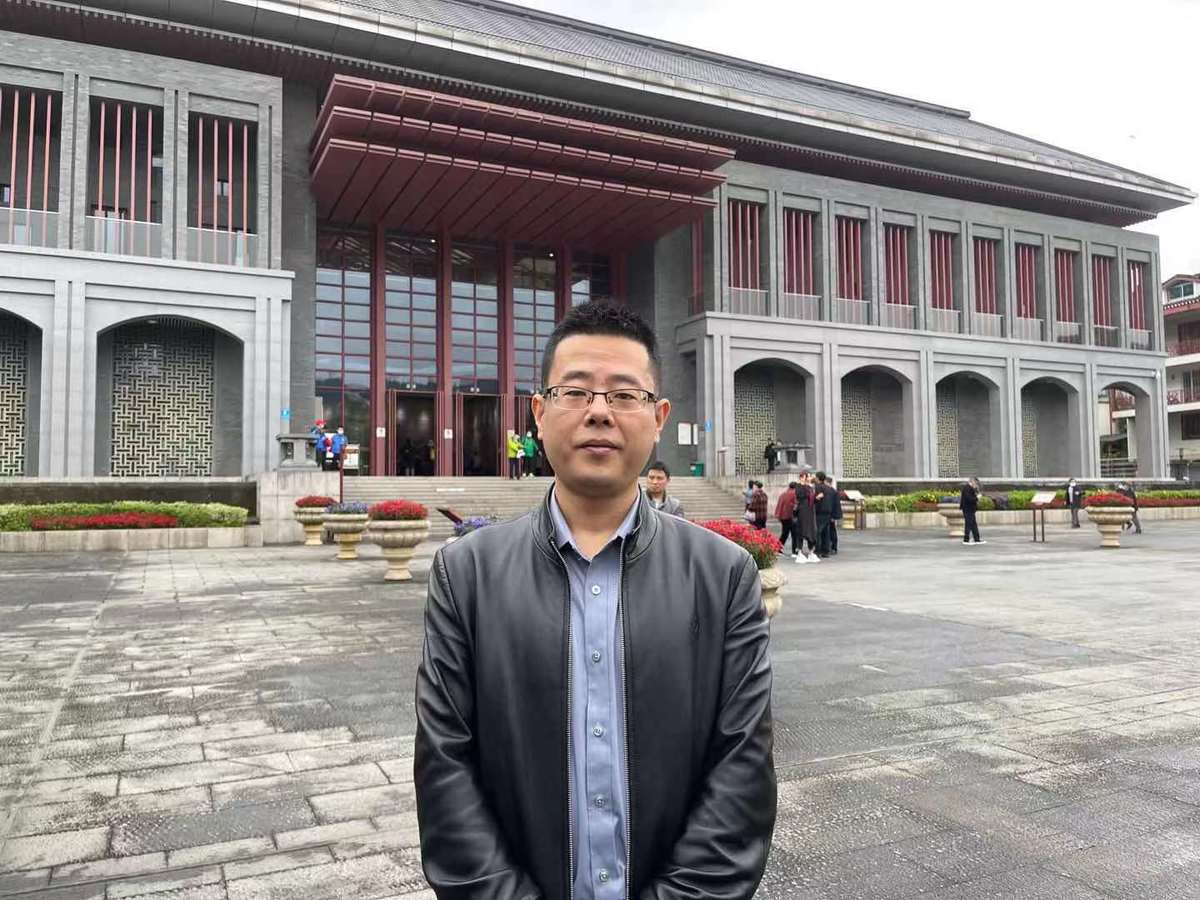 For 40-year-old Ma Xun, devoting himself to education is a life-long commitment to his grandfather Li Guang, and an important way to pass on the cultural heritage of the Red Army to the next generations.
"My grandfather told us when he was a battalion commander, he was given the order to retreat before dawn. My grandfather, as well as soldiers that he led, lacked proper education and considered dawn meant after sunrise. As a result, they were surrounded by enemies when they woke up and suffered great losses. My grandfather came to realize the importance of education, and has been devoting himself to helping more people receive education after retirement," Ma said.
His grandfather, Li Guang, joined the Red Army, a forerunner of the People's Liberation Army and a revolutionary force under CPC command, in 1934, and joined the Party in 1938. He was soon promoted to higher positions because of good performance.
Ma recalled that his grandfather was tight-fisted with himself but generous to people in need.
"I can recall that since I started remembering things, my grandfather would always wear the same jackets and hats that had a rusty, faded color after being washed too many times. There were a few times when my aunts and uncle bought him new, good-quality clothes, which made him upset. My grandfather said that money should have more important uses, as he already had clothes to keep warm."
"Back in the 1980s, when my grandfather visited Guihua Elementary School in a village in Zunyi, Guizhou province, he was shocked to see that students there wore worn-out, torn clothes. He recalled that most of the facilities, including the flag table and playground, were half- or partly- ruined, while students' desks were simply made out of tree stools and wood boards.
"The next day he bought 1,000 suits of cotton jackets for the students and donated about 5,000 yuan ($769.59) to the school. Since then, he began his charity work in education and gave out money to people in need," Ma said.
For the 30 years or so after retirement, Li donated most of his salary, worth more than 600,000 yuan, to over 1,700 poor students to support their education.
Li also volunteered to give lectures and tell stories about people who sacrificed their lives for the public good. Within 20 years after retirement, Li had delivered over 1,000 lectures to more than 100,000 people.
"Our family was very supportive. Growing up in such an environment, I was lucky to be deeply influenced by many good characteristics. Aside from doing charity work, I was also influenced to persevere and be self-reliant. My grandfather only had two fingers on his right hand because of injuries during the war, but he never asked us to help him in daily life and work," Ma said.
Fulfilling his grandfather's wishes, Ma now works as the deputy headmaster of Dongfeng Elementary School in Zunyi. The school has over 100 years of history.
"We have arranged many lessons that tell stories of Red Army soldiers during the revolution in the hope of passing on that spirit and those good characteristics down to the next generations," Ma said.